Why Personalised Plates are the Perfect Gift for the Person Who Has Everything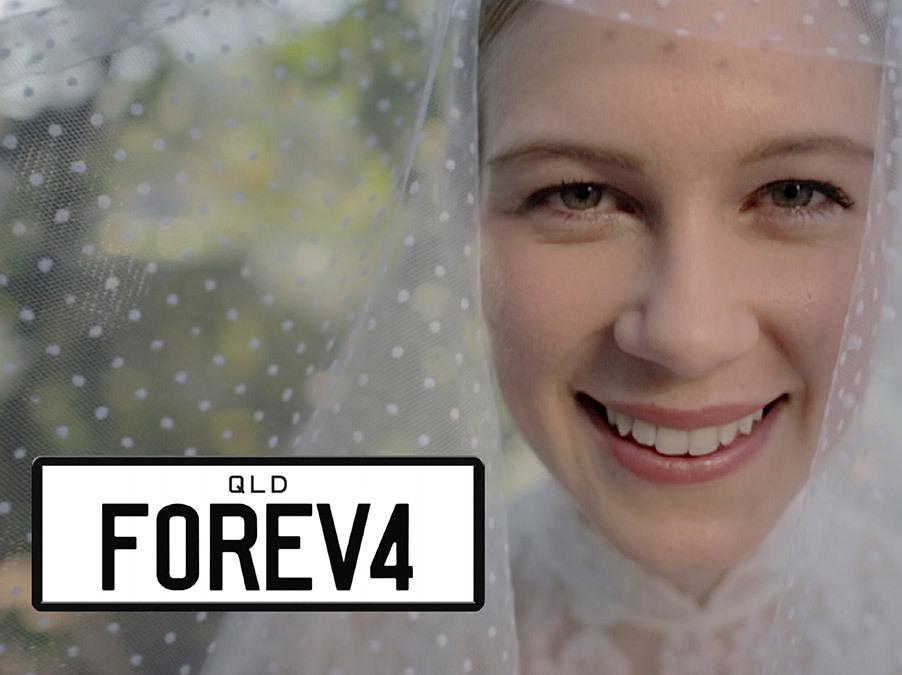 Wednesday, November 29th 2023
Why Personalised Plates are the Perfect Gift for the Person Who Has Everything
Have you ever found yourself scratching your head and struggling to think of a unique and memorable gift for a loved one? Come on, let's face it, we've all been there before! But what if we told you that there's a gift that's as unique and special as they are?
Because Personalised Plates are here to save the day.
The wonderful thing about gifting a personalised plate is that you'll have endless opportunities for creativity and personalisation, which makes them a one-of-a-kind gift.
Firstly, Personalised Plates are quite versatile. When you design a plate that reflects the recipient's personality, interests, or even their favourite catchphrase, you create a gift that is truly unique to them, unlike a generic gift that can be bought off the shelf.  
Say for example the person you're buying for is a car enthusiast, you could create a plate that incorporates their favourite thing about their car. Or, if they're a NRL fan, you could design a plate that features their favourite team's logo!
Not only do they offer a way to add a personal touch to a car, but they also provide a way to showcase one's wit and sense of humour. Imagine driving down the road with Personalised Plates that read "BIN CHKN" or "SOZMUM". It's a surefire way to get a good chuckle or a nod of approval from other drivers.
Secondly, Personalised Plates are a memorable gift. Unlike a traditional gift that may be used or enjoyed for a short period of time, Personalised Plates are something that the recipient will be able to use and cherish for years and years to come. Every time they get behind the wheel of their car, they'll be reminded of the thoughtful and personalised gift you gave them.
They really are the gift that keeps on giving!
Another great thing about Personalised Plates is that they're not only practical but they're awesome for making a bold statement. When someone sees a car with Personalised Plates, they can't help but be curious about the story behind it, and since it can be a conversation starter, it's a great way to connect with others.
Personalised Plates can be used to commemorate all kinds of special occasions, such as birthdays, anniversaries, graduations or getting a drivers' license. For example, you could design a plate that features their initials and their birth year or create a plate that commemorates a special moment in their life.
Plus, when you're gifting someone Personalised Plates, you're giving them something that they'll see and use every single day, it's a constant reminder of the special bond you two share.
Personalised Plates will offer your loved one a nice way to express themselves and make their car look great at the same time.  They allow people to showcase their personalities, interests, and passions in a way that's simply not possible with standard issue license plates, they're a form of self-expression and a way to communicate with others without saying a word.
Did we mention that they're easy to purchase and attach too? With online ordering and delivery, your loved one will have their Personalised Plates delivered right to their door, ready to be attached on their car in no time.
When creating a personalised plate with PPQ, you'll be able to choose from a variety of different designs, colours, and sizes. If you'd like to add your own personal touch by featuring a phrase or word that's meaningful to them, you can do that too with Caption Plates.
With endless opportunities for personalisation and creativity, you can design a plate today that's truly one-of-a-kind and reflects the personality and interests of your loved one which they'll cherish forever.
If you're struggling to find the perfect gift for someone who already seems to have everything, a personalised plate is a distinctive and thoughtful gift that's sure to make a lasting impression.
Our website offers a variety of engaging options to help you give the gift of personalisation without the stress of choosing a design yourself.
For those who may be hesitant to design a plate for someone else, purchasing a gift voucher is a great way to offer the gift of personalisation without committing to a specific design. The recipient can then redeem the voucher and design their own plate that reflects their personality and interests.
Alternatively, starting a layby for the recipient can be a delightful surprise. This option empowers them to select from an array of colours, designs, and fonts, crafting a one-of-a-kind plate. Additionally, a layby enables the recipient to pay over 4-7 months, offering a practical choice for those who might not have the funds readily available.
Share the extraordinary gift or Personalised Plates with someone special and watch their joy come to life as they proudly display their own unique flair on the open road. It's undoubtedly a memorable and distinctive gift that will be treasured for years to come.
So why not give the gift of special plates and create a special memory that will last a lifetime?