Who doesn't love indulging in a delicious brownie?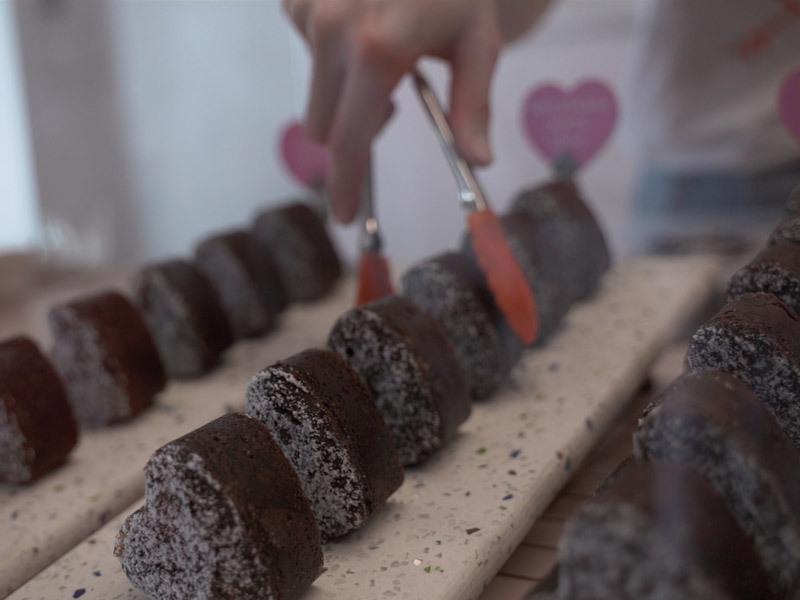 Wednesday, November 29th 2023
Who doesn't love indulging in a delicious brownie?
Lulu Purnell decided to take her love of gluten-free Brownies to the Queensland masses, and her I HEART Brownies team has well and truly taken our tastebuds by storm.
Selling the first batch of her beloved heart shaped brownies in 2012, the business has since exploded from humble beginnings when Lulu supplied brownies to local Brisbane coffee shop, Merlo Coffee; and met loyal fans at a Brisbane farmers market each week. Since then, the team has gone from strength to strength, with three I HEART Brownies stores operating across Brisbane and the Sunshine Coast.
Lulu's passion for cooking started as a teenager, when she'd read the Women's Weekly cookbooks.
"The recipes were always spot-on and easy enough for a baking novice to tackle. I would occupy a lot of my time as a teenager baking treats for family," Lulu said.
From there, Lulu started developing her own recipes which included the first evolution of her famous gluten-free brownies. "Having a few coeliac friends prompted me to alter my brownie recipe to gluten-free so they could treat themselves to a delicious high quality product without worrying about what was in it." Lulu said.
After seven years growing the customer base and brand, Lulu is proud to drive the I HEART Brownies van, sporting new personalise Caption Plates.
"Our personalised plates really help to promote our business. As a small business owner, marketing and advertising is not always affordable/easy accessible. Having personalised plates, helps us to further promote our business in a simple way."
"Our plates really add to our brand and complement our van's decals. I like knowing that other drivers might get a smile on their faces when they look at ours out," Lulu said.
"Everyone loves our plates! I love showing them off. I think we may have inspired some friends to think of fun captions for their own plates."
People Behind Plates - I Heart Brownies - PPQ