Weddings Wheel in Business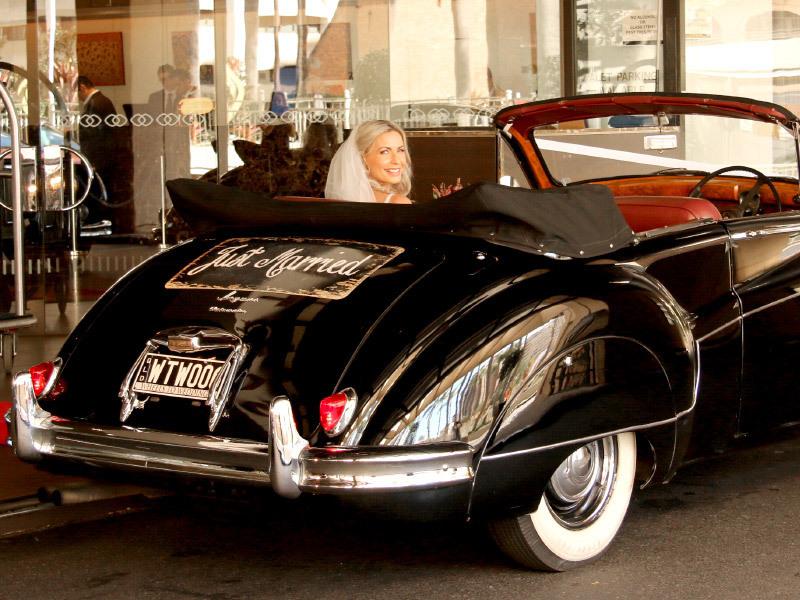 Thursday, December 7th 2023
Weddings Wheel in Business
Who doesn't love a romantic spectacle that shows a couple's commitment to one another?
There are few things in life as momentous and sentimental as a wedding. For family business Wheels To Weddings, being part of a couple's special day is literally what drives their business - wheeling in their premium quality wedding and event vehicles to cap off the Big Day for many style-conscious South East Queenslanders.
With classic cars such as Jaguars and Rolls Royce's forming part of their fleet, Director and Owner Jorn Granger and his team have sourced spectacular classic vehicles from all over Australia to ensure they have the model to suit every occasion. "Lots of blood, sweat and tears have been put into getting the vehicles ready for Queensland wedding couples and events, so we consider all our vehicles part of the family", says Jorn.
Jorn and his team are passionate about their work and are grateful they get to share in so many significant moments with Queenslanders on their special day. "Every wedding is different, unique and special in their own way", says Jorn.
Whilst their vehicles undoubtedly catch the eye, Jorn says they often have people commenting on their Business Plates too. "They're more than just an addition to our image, they signal professionalism and care and provide comfort to know that we will be looking after our clients on their special day!" Says Jorn.
With plates WTW001 all the way through to WTW018, Jorn says they will continue to add Plates to each new car in their fleet. "We don't name our cars, as we have quite a few, but we felt that Business Plates give each vehicle an identity of their own, both affectionately, promotionally and for maintenance purposes."
With the Wheels To Weddings fleet now servicing the Gold Coast, Sunshine Coast, Toowoomba as far as the New South Wales border and of course in the heart of Brisbane, Jorn says Wheels To Weddings owns the largest fleet of wedding cars in Queensland. "Just like we have brought our amazing vehicles together, we believe we can bring amazing families, friends and couples together too", says Jorn.