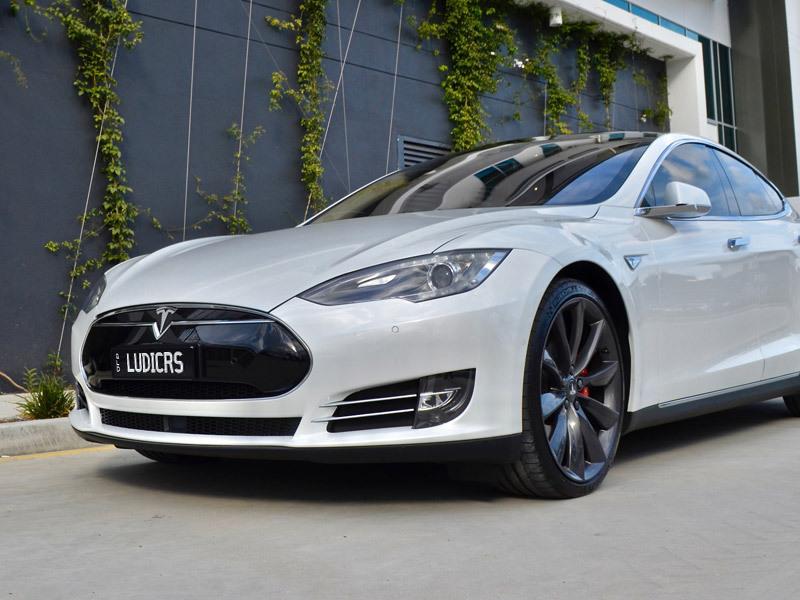 Wednesday, November 29th 2023
This Tesla is LUDICRS
Motivated by a drive to do his part for the environment, plate owner Clint Luna prides himself as an early adopter of technology, and uses it as a catalyst to live his life more sustainably.
In 2016, Clint was one of the first in the world to purchase a performance P90D Tesla outfitted with the 'Ludicrous' high performance option with an accompanying Tesla Powerwall solar energy storing system.
"When Tesla first came on the scene, I was blown away, here is a car that could drive itself, ran on electricity and was faster than a Ferrari. This was obviously appealing to me," says Clint.
Clint remembers conversing with his father over lunch on what personalised plate combination would match his state-of-the-art Tesla, and his surprise in discovering that the plate combination LUDICRS was still available.
"I immediately put it on LayBy until I was ready to order the car."
It was only a couple of months of waiting for his car to arrive, and Clint was able to pop the 7- character prestige plates on his Tesla.
"I think it matches the car perfectly, I get the odd person thinking I'm really into Ludacris (the rapper), but people who know Tesla get what it's all about. I've found that most Tesla owners have opted for personalised plates."
With the capability to go from 0 to 100 in 3 seconds, the engineless Tesla stands out in any crowd- or road.
"I get quite a lot of thumbs up while on the road and a lot of questions about the car when parked."
When connected to Clint's smart phone, the Tesla can run on its own- and even remotely.
"I use Autopilot on my commute to work or on trips to the coast. Self-driving cars will be here much sooner than most people think and we will all wonder how we lived without them."
LUDICRS or not, Clint's passion for sustainability and technology is captured on his plate.