"There's one Maynard family plate that will never go under the hammer."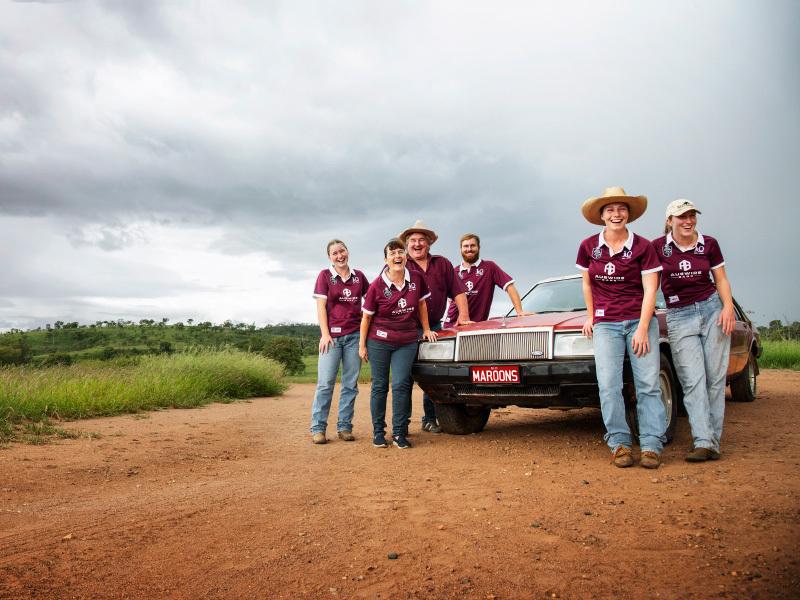 Wednesday, November 29th 2023
"There's one Maynard family plate that will never go under the hammer."
The second you meet the Maynard family, you feel the love for Central Queensland. Their passion for the region may have grown over three generations, but the impact they've had on the community has been a lot quicker.
It all started with a personalised plate.
"In 2003, I sat in a car dealership in Rockhampton, reading one of the PPQ brochures, not being aware of all the options. I took that brochure home and, straight away, started playing with as many combinations as I could," G. Maynard said.
The first plate the Maynards purchased was QLD DER –  after Billy Moore's famous half-time call-to-arms, during game two of the 1995 State of Origin. "We organised to have the plate auctioned off for charity, at the 2003 FOGS Luncheon. We were astounded with how much the plate raised." The rest, as they say, is history.
The profits from the auction went to various local charities, including The Mardi Jackson Foundation, for melanoma research; along with several small school and community groups.
Over the next six years, the Maynards auctioned off similar plates; QLDER 1, 1 QLDER, QLD DAR; and with the release of seven-letter combinations added MAROON 1 into the mix. There was one combination however, that proved more difficult to let go of.
"I went to the PPQ plate auction, at the Brisbane car show around 2007, and that's where we bought the MAROONS plate. This will stay in the family – no auctioning for this one."
The family – five kids in tow – all travel together from Central Queensland to see the Origin.
"We love it, the kids love it, it has brought us closer together," He said,
"Plus, with the help of PPQ, we've raised over 100k for charities and met many wonderful people we wouldn't have had a chance to meet."
What's next on the auction block? With combinations like 1 MAROON, QLDER 01, MAROON 6, BRONCO 1, COWBOY 1, TITAN 01, QLD BULL, THE HEAT and GO REDS in the collection, anything is possible.
But not if the family have anything to say about it. "As the kids get closer to driving age, they occasionally come out and say 'You're not going to auction that one, are you?'