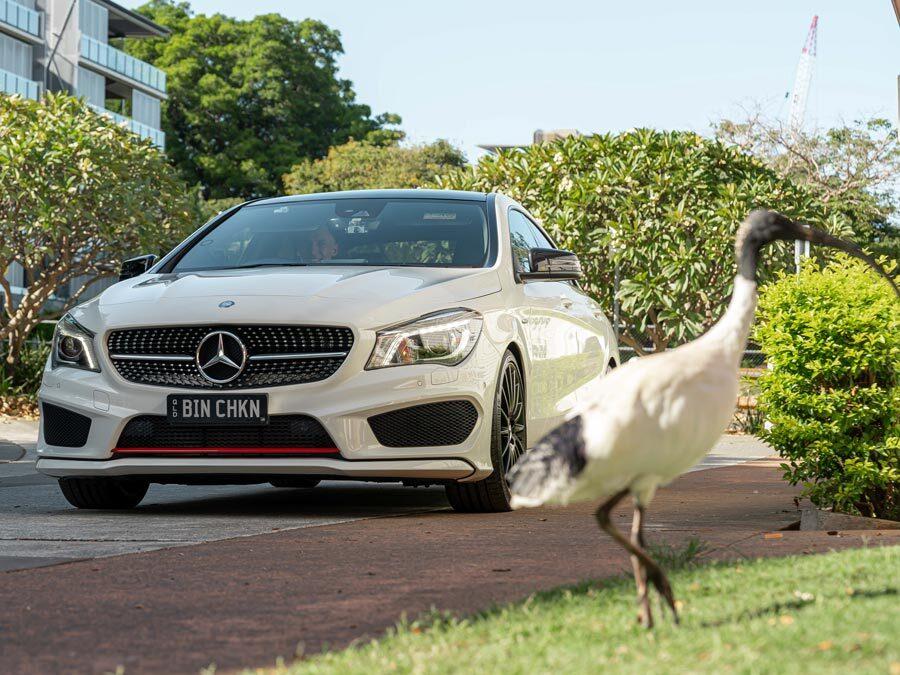 Thursday, December 7th 2023
Someone had to do it
Proud Queenslander, Dylan, is paying tribute to his home state with some seriously playful Personalised Plates.
Known as one of the nation's most polarising birds, avid animal lover, Dylan, has embraced the iconic ibis on the road and beyond with his BIN CHKN plates.
"Here in Queensland we have a soft spot for the ibis, and I thought I'd pay it tribute by putting its nickname on my plates," Dylan said. After being inspired by a local piece of art by Joel Vanderduys, Dylan was surprised to find the combination was up for grabs.
"When I had the idea, I thought surely the combination must be taken, but when I saw it wasn't, I just had to have it!"
With the car's colour scheme resembling the native bird, Dylan's Personalised Plates add the final touch.
"I even get comments that my car looks like an ibis with its black and white colour scheme," he said.
What started as a pursuit of affection and wit, the bin chicken has become a part of Dylan's identity on and off the road.
"My nickname has become bin chicken because everyone knows my plates," he said.
Dylan has taken the nickname in stride and finds ways to celebrate it in all aspects of his life. He has even changed his Instagram account handle to @BINCHKN. He is affectionately known as BIN CHKN by his friends and family.
"I've embraced the nickname, and now I've even got a bin chicken on my hard hat at work!"
Always up for a laugh, Dylan enjoys the fact that his plates bring joy to those who see him driving by.
"It's a great feeling when I see people laugh along at my plates," he said.
When people ask him why he got his BIN CHKN Personalised Plates, he simply replies "someone had to do it".