Shane Has the Best Tools of the Trade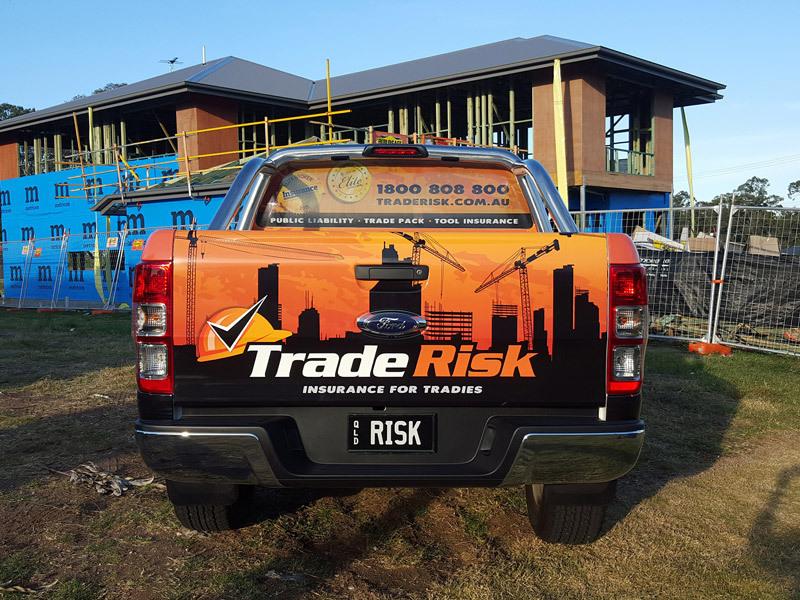 Wednesday, November 29th 2023
Shane Has the Best Tools of the Trade
Successful businessman and father Shane Moore has channelled his passion for personalised plates into his award-winning business and family life, marking many important life milestones with a dedicated combination.
What started as a small business run from his Brisbane home, Trade Risk is now the country's 'most-awarded trade insurance specialist' with thousands of clients Australia-wide.
Shane's business has helped more than 8,000 trade business owners, providing services including public liability insurance, personal accident insurance, tool insurance and full business insurance packages.
"Our clients range from sole traders and subbies through to multi-million dollar building companies," Shane explained.
With business booming, Shane invested in branding to help get the business name out as he was out and about serving his wide client base.
After purchasing a 2015 Dual Cab Ford Ranger, wrapping the vehicle with company branding and attaching Black and White Framed Prestige Plates with the combination RISK, Shane's Trade Risk company vehicle was complete.
"The RISK plate works so well on the ute and is a big part of our company branding," Shane said.
After setting up his work ute, Shane turned his focus to his personal cars, and developed a passion for the iconic heritage Q Plates - Queensland's first statewide number plates.
"My passion for Q Plates comes from their history as well as their special appearance," Shane explained.
At first, Shane was simply looking for a three-digit Q Plate and was able to purchase Q697 at an auction in 2012.
Shane was then able to score a much lower number, purchasing the plate Q139 by private sale.
"It's my hope that these 98 year old plates will stay in my family for a long time," Shane said.
While the two historic plates are an important part of his collection, there is one Q Plate that holds a special place in Shane's heart.
After the birth of his first child, Violet, Shane purchased Q2013 to mark the year of her birth.
"My daughter knows very well that it's her plate!" Shane said.
With Shane's passion for plates only growing, he is hoping to mark more momentous occasions with Personalised Plates in the future.
"I have always loved plates and have had plenty of them over the years," Shane explained.