Ready to fall in love with plates?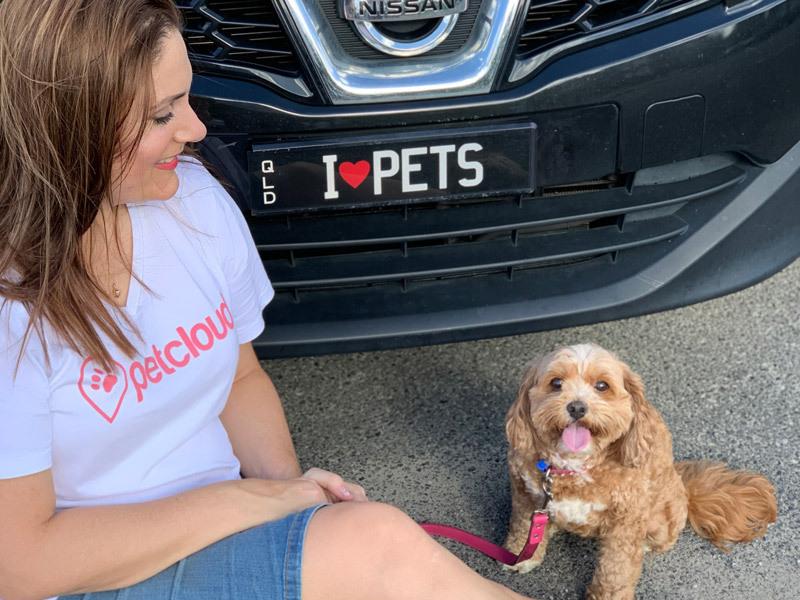 Wednesday, November 29th 2023
Ready to fall in love with plates?
Deb Morrison and her pet cavoodle, Milly, have fetched the attention of many Queenslanders with their 'pawsome' plates I ♥ PETS.
As the CEO of PetCloud, an Australian owned pet-sitting online community dedicated to pet care guided by Animal Welfare, pet & vet experts , Deb really does live her love of pets.
When Deb struggled to find care options for Milly in 2007, she recognised an opportunity, and the PetCloud concept was born.
"I thought to myself that surely I'm not the only one with this problem, this needs to be put online."
PetCloud has since become the largest national pet care booking agency in Australia and continues to provide the best pet care possible when & where her customers need it.
"Australia has more pets than people. Our pets make us feel happy, so it is important to ensure we provide care and love for them as much as we can," Deb explained.
As the business profile grew online, Deb wanted to take the PetCloud brand to the streets, and completed her vehicle branding with Personalised Plates that reflect both her passion and her business.
"I saw the 'I Love' range and instantly fell in love with the heart design. I also wanted a combination to leverage the PetCloud branding displayed on the back windscreen. When I saw I ♥ PETS available, I knew it was the plate for me."
"I ♥ PETS is a head-turner and puts a smile on people's faces when they see it. I was glad I could quickly snap it up online!" Deb exclaimed.
"My friends and family laugh when they see my plates and say it's very suited to the business and what the business stands for. The plates allow me to convey the love and privilege we feel when caring for people's pets."
Show what you love by creating your perfect I ♥ Plate before someone else loves it first!