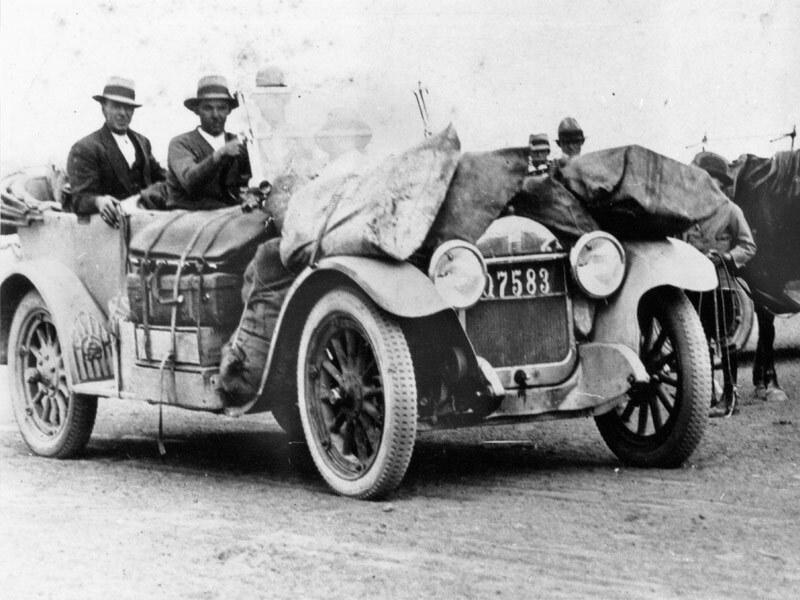 Wednesday, November 29th 2023
Q Plates - The Legacy
From the first date of issue in 1921, the original Q Plate owners were prominent Queenslanders who helped to shape the state as we know it today.
The original Queensland motor vehicle registration list1 is punctuated with the names of prominent Queensland surgeons, businessmen and politicians who helped forge the state into the twenty-first century.
List of motor owners in Queensland from 1923
Q1, the first Q Plate issued in 1921
The first Q plate to be registered in Queensland (Q1) was purchased by James Thomas McGuire, the founder of the McGuire hotel empire.
McQuire's Q1 plates were registered to a Crossley
McGuire was born in 1877 in Cork, Ireland, and was just 14 when his family migrated to Townsville with the promise of a new life.
Working in the construction of Queensland railway bridges, McGuire eventually made his way to Brisbane, where he came to operate the Newmarket hotel.
Some years after McGuire's death in 1949, his son Richard Kelly McGuire purchased the first of many McGuires' chains.
At present, McGuires' group is the largest family owned and operated chain of hotels in Queensland with four generations contributing to its ongoing success.
64 years after James McGuire first acquired the plate, it was purchased at auction for $100,000 by prominent Brisbane hairdressing mogul Stefan Ackerie at 'The Great Queensland Plate Auction' of 1985.
Excerpt from Plate Auction Booklet 1985
An esteemed surgeon and politician named Charles F. Marks, originally from Sussex, England purchased Q2 in 1921.
Pictured: Charles F. Marks
Dr Marks' practice was established in Wickham Terrace Spring Hill, where he and his son were well respected as highly accomplished members of the medical establishment. Dr Marks was fond of fashionable technologies of the day, and according to an entry in the Australian Dictionary of Biography2 in 1986, he was one of the first to own a motor vehicle in Queensland.
The plate Q3 was purchased by Dr Marks' son, Alex Marks, whose interest in plates extended to future generations.
Alex Marks as a young man3
The Marks were Ford men, with Q2 & Q3 both registered to model T Fords.
The plates were sold at the Great Plate Auction of 1985 auction. Q2 sold for $31,000 and Q3 for $15,0004.
Then owner Shane Quig at the 2005 PPQ Plate Auction
Today, Q Plates continue to grow in popularity and prestige on Queensland roads, and collectively form part of the rich automotive history of the state.