Plates That Drive Passion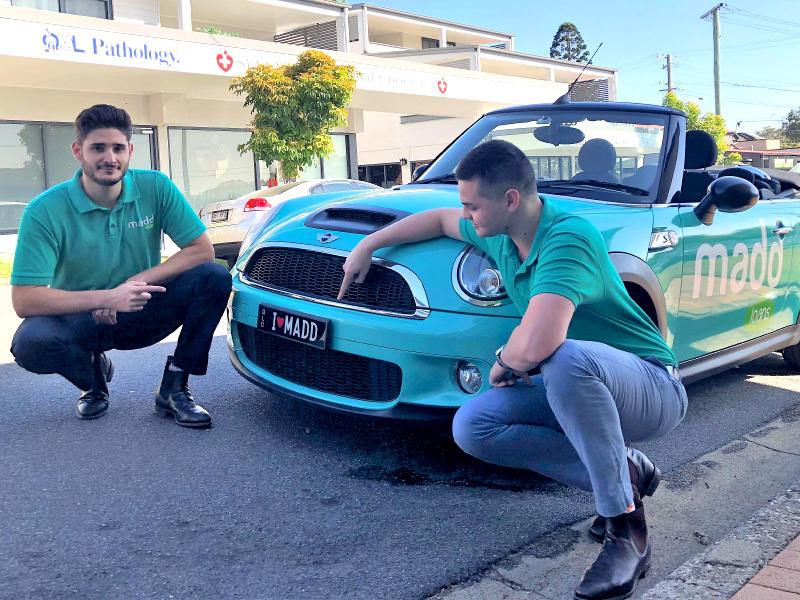 Wednesday, November 29th 2023
Plates That Drive Passion
Madd Loans have found love in providing exceptional customer service in the home loan industry winning them Australia's broker of the year for the past 4 years.
Their plates MADD and I ❤ MADD sit proudly on their vehicles.
Madd Mortgage Broker, George Samios, says since launching in January 2012, Madd Brokers have focussed on not just providing an excellent loan service, but educating their customers in the process.
George and his team are passionate about marketing their brand and believe the more people who see Madd, the better.
"We are a big believer in marketing. We have fully branded cars and plates just amplify them and really makes the company car!"
George says they constantly receive comments about their plates, with people saying how much they love them.
"Everyone in Brisbane knows our branded Mini Coopers as the Madd Minis!"
George believes having personalised plates has positively impacted their brand, attracted new clientele and created brand awareness.
"I would recommend all small businesses get their brand on a personalised plate. You don't even realise but when driving your cars around daily, you pass thousands of other cars so you may as well be advertising your business!"
Business Plates let you drive your brand 24/7 and are a great addition to any company wanting to increase their brand presence on the roads.