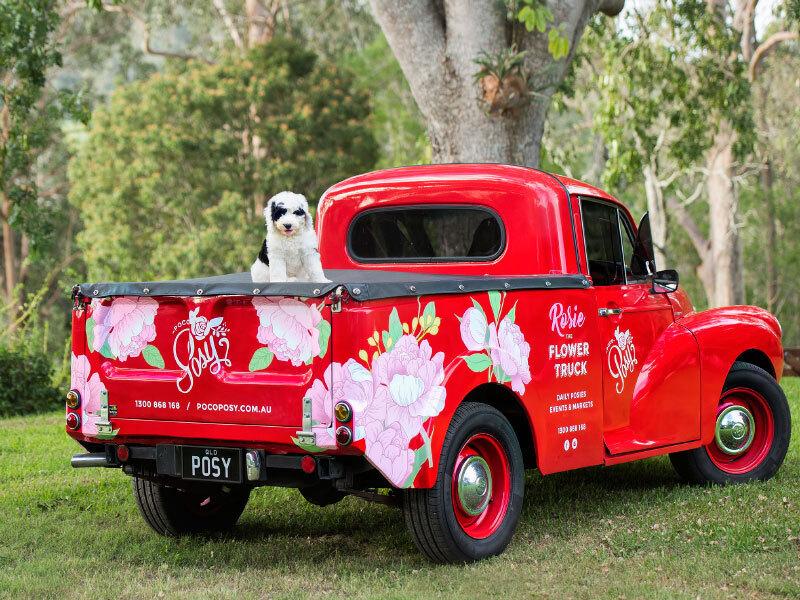 Wednesday, November 29th 2023
Plates Blooming Business
Banking executive turned creative, Bec James made a heart-based career change in 2014 chasing her budding dream of floristry.
From a home run business with one staff member to a workshop with sixteen staff, Poco Posy has turned her side hustle into a full time career.
Poco, meaning "little" in Italian, was ingeniously named from Becs' philosophy: small and affordable florals will bring more joy, more often.
"A little posy of beautifully arranged seasonal flowers can bring the same amount of joy as a large, expensive bouquet." says Bec.
In similar fashion, Poco Posy's original 1957 Morris Minor truck "Rosie" sparks joy when hitting the road, drawing crowds of car lovers and flower enthusiasts alike.
Modelling a vibrant red paint job and colourful floral wrap, Rosie has the Plates POSY proudly displayed.
"There's something about a name and sharing that with the world via Plates that brings Rosie to life and we love that."
A memorable ride with a personality to match, Rosie the Posy flower truck can be found at local Brisbane events and markets throughout the year.
"It's lovely that people remember us and who we are, purely as a result of our Plates!"
Poco Posy is committed to minimising their environmental footprint by using recycled hessian wrapping, biodegradable water sources and sourcing fresh flowers daily which decreases wastage and maximises freshness.
"My team of florists, admin, logistics, marketing staff and drivers are all equally passionate about providing an amazing floristry service to Brisbane and beyond as I am!"