Personalised Plates Become a Family Tradition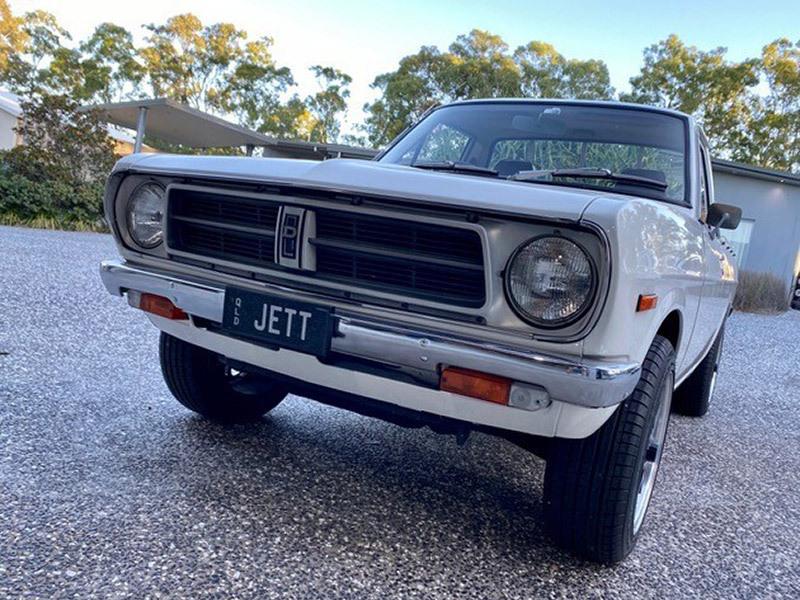 Wednesday, November 29th 2023
Personalised Plates Become a Family Tradition
Collin and Katie Willshire have a long-standing obsession with cars and have always believed no car is complete without a Personalised Plate to really give it some personality.
When it comes to finding the perfect name for a new baby, expecting parents usually turn to baby name books or Google for the latest in popular baby names. Some are inspired by their favourite TV shows or movies, and others honour past generations.
But would you change the name of your newborn child in order for them to be able to have their very own Personalised number Plate? Well, that is exactly what one Queensland couple did!



Collin and Katie Willshire have a long-standing obsession with cars and have always believed no car is complete without a Personalised Plate to really give it some personality.
"Our family is extremely contemporary with strong personalities; each of us are very unique characters with many talents that make us special," said Collin.
"Quirky plates are a fantastic way of connecting a personality to a car, particularly when the love of cars and pride in owning them is such a huge priority for us, and a really enjoyable part of our lives," Collin said.
Collin and Katie both have their own Personalised Plates on their private vehicles, which they feel make them their own.
KTW is my wife's plate on her Mini. The KT part of the plate is her name – Katie – and the W part is her surname – Willshire. All her girlfriends call out to her as 'KTW' now!" said Collin.
Collin's plate is CAPT as he has been referred to as 'the captain' for many years by friends and family due to his drive and success.
"Of course, CAPTAIN is generally shortened to CAPT when you see it in print, so I was wrapped to have that as my plate," Collin exclaimed.
True car fanatics, the couple also own a Cadillac – so of course, have a Prestige Plate to tell a story for that vehicle, too.
"I have HOP IN on a Prestige Plate for my Cadillac. It's a 1965 Cadillac Coupe Deville two door hard top - a real cruiser type car. It's a show car and really stands out. So of course, we needed a plate for it, but wanted something that shared a particular story," explained Collin.
"When we first took it out for one of its maiden cruises along the Gold Coast, we had girls yelling out can we HOP IN for a ride?" Collin laughed. "It's the perfect fit for the car!"
While the couple share a love for cars and personalised plates, it was only fitting that they wanted their two sons Jett and Rustie to take part in the family tradition of Personalised Prestige Plates.
"Our Personalised Plates purchases became something of a family tradition with the arrival of baby Jett. We bought the plate JETT when he was born as a gift for him when he got old enough to use it himself. He is now 18 and loves the plate!" explains Collin. 
Then came Rustie – which is where Collin and Katie had to make a creative decision to keep their tradition alive.  
"Before Rustie was born, we had decided on the name 'Rusty'. As soon as we agreed on the name, I jumped straight onto the PPQ website and found that RUSTY was unavailable. We were devastated!" admits Collin.
"Not one to be deterred that easily, I typed in RUSTIE and bingo, it was available. I purchased it straight away and we changed the spelling to Rustie to fit the plate – we love it!" Collin said.
Now a family full of vehicles with just as big a personality as their drivers, the Willshires believe the cars are a great reflection of their family's flair. 
"Our Personalised Plates definitely add to our family dynamic, as we are very well known by family and friends through our nicknames or abbreviations, and our children's names are quite unique," reflected Collin.
"The plates are a fabulous extension of us as individuals and something we enjoy very much. We hope it continues as a family tradition!" Collin said.