"My personalised plates are worth more to me than my car!"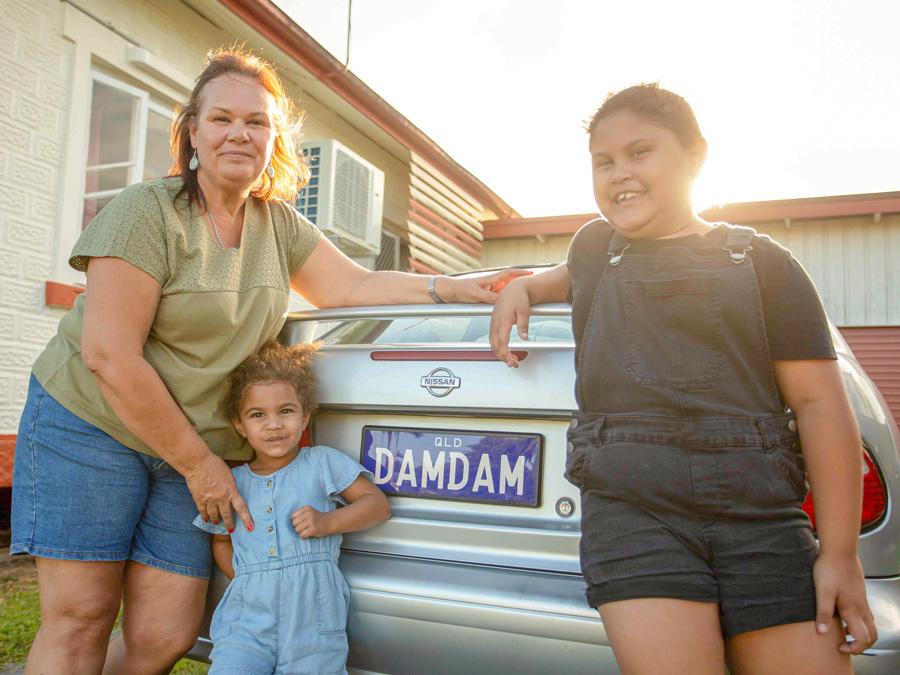 Wednesday, November 29th 2023
"My personalised plates are worth more to me than my car!"
Trudy is the definition of a proud grandmother. Loving, cheeky, and knows how to have fun.
Her two grandchildren, Hazel 'Nut' and Rosina 'Dizzy' keep Trudy on her toes.
Whether it's feeding the ducks at the park, popping down to the playground, or simply playing with the puppies together at home – every day with the girls is an adventure.
They call her 'Dam Dam'. Trudy coined the name after reading a book series where the main character was affectionately called 'Dam'. After repeating it a couple of times aloud – it just stuck.
"Dam Dam I am." Trudy laughs, "When my daughter fell pregnant, I didn't want to be called Nanna or Grandma. Now everyone calls me Dam Dam – not just the littlies!"
So of course, Trudy had to get it on her personalised plates. She saw the combination was available, but for one reason or another, didn't buy them straight away.
"I was meant to get the plates myself," reminisces Trudy. "Had my eye on them for ages – I was going to buy them!"
In a touching gesture, Trudy's family decided to surprise her for her 50th birthday.
They set up a wishing well at the party, and everyone chipped in to get Trudy her dream present – royal blue personalised plates that spell 'DAMDAM'.
Trudy knew she loved them from the moment she saw them.
And now, even people on the street yell out 'Hey, Dam Dam!' when they spot Trudy driving around town in her '99 Nissan Pulsar.
"The plates are worth more to me than my car! Absolutely my favourite present ever."