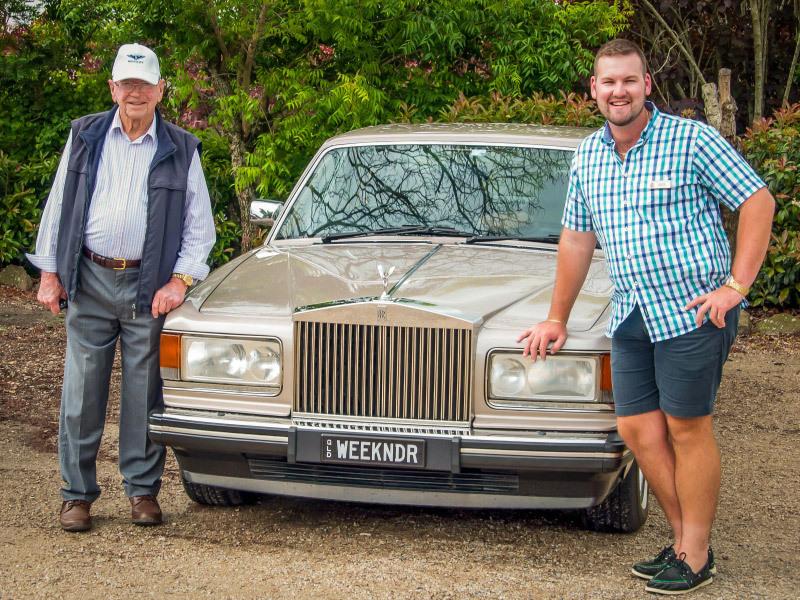 Wednesday, November 29th 2023
Much More Than A WEEKNDR
Mitchell Hennessy is not your average 25-year-old. From the age of five, the Brisbane-based civil earth worker has been infatuated with iconic Rolls-Royce cars.
"I fell in love with the Rolls-Royce while watching 'Thunderbirds,'" Mitchell recalls.
"Lady Penelope had that utterly gorgeous pink Rolls, and I was sold."
Mitchell's early love for the iconic luxury car goes beyond the screen. During her lifetime, his grandmother was a long-time admirer of classic cars.
"My late grandmother had a love of classic saloons. Towards the end of her life, when she was very ill, I organised for her to spend the day in my friend's Rolls."
"I wanted her to feel like the royalty I considered her to be."
At the age of 23, Mitchell acquired his own Rolls-Royce, a 1987 custom Silver Spirit 1. Mitchell adorned his luxury pride with the personalised plate combination WEEKNDR.
"To me, WEEKNDR symbolizes the specialty of the Rolls. It isn't a car you could drive every day.
It's something that I look forward to the weekend for."
Affectionately called Madge (short for Majesty), Mitchell has a deep connection to the history of the car, that goes beyond even the Rolls-Royce prestige.
"Before my grandmother died, I promised her I would have a Rolls-Royce of my own. I got one, but not in time for Gran to see it. I surely feel like she's smiling somewhere every time I take it for a drive."
Before being acquired by Mitchell, 'Madge's' international journey took her from the UK where she was manufactured, then Hong Kong, and finally to Australia.
Once in Australia, Madge chauffeured high-ranking Australian army officials and visiting international officers, before the car was retired to a private owner.
Madge was eventually discovered by Mitchell just over 2 years ago.
"Believe it or not, I was browsing through Carsales and there she was for sale in Moorooka, Brisbane. I went to see her and it was love at first sight."
Now a member of the Rolls-Royce Owners Club of Australia, Mitchell says his involvement in the organisation encourages him to keep his car in tip-top shape.
"It inspires me to make my car as perfect as it can be."
Reserved for weekend road trips, Mitchell enjoys the community aspect of the club.
"We have fantastic club outings, and it brings me such joy."
For Mitchell, his WEEKNDR personalised plates are a way for him to tell a story about his hobby and love for Rolls-Royce.
"My family and friends think they're great! Everyone couldn't believe the combination was still available."
For this young classic car connoisseur, the personalised plates accompany the car that has become his pride and joy.
"The number plates are the icing on the cake."
Mitchell's WEEKNDR plates are part of PPQ's 7-character Prestige Plate range.