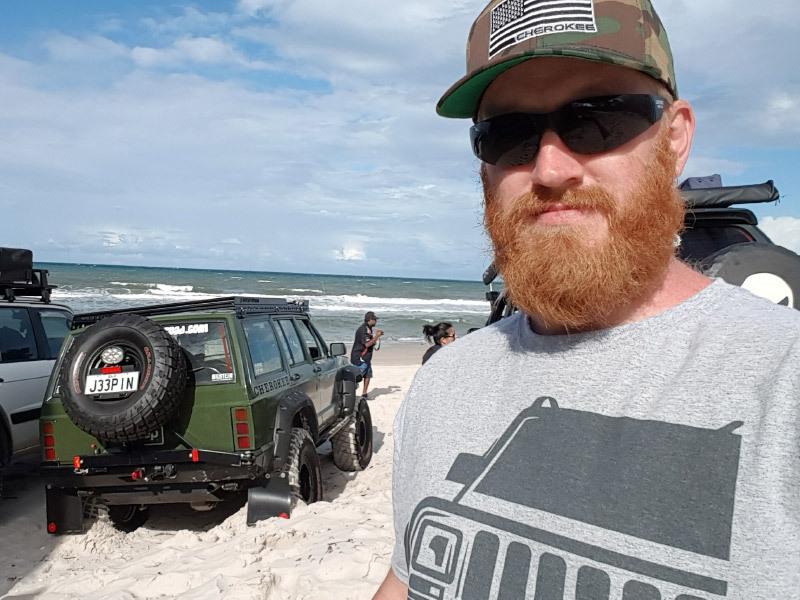 Wednesday, November 29th 2023
Michael bought a JEEP!
For most car lovers, it's not just the make of the car that gets them excited, but the car enthusiast community that owners form when they come together. Michael Donohoe, an Auto Electrician from the Gold Coast, is a passionate member of the worldwide Jeep-loving community which has led him to foster friendships all around the world.
"I've found Jeep owners will always help you out, whether it's with parts or knowledge."
Michael joined the Jeep tribe after purchasing a 1996 XJ Cherokee on EBay while on holiday in Sydney.
"I went and had a look and bought it right then and there!"
For Michael, a new car meant new plates and he was ecstatic when the new range of flexible format Colour Plates were released.
"When this combination was first available, like many I was at the work computer counting down with the timer, waiting."
Michael says his J33P1N plates are the perfect match for his Cherokee and enhance his pride and joy.
"The Jeep stands out so having an ordinary plate just wouldn't cut it."
And it turns out, fellow Jeep lovers agree!
"I have had many Jeep owners comment on the plates and ask if I would sell them - I don't think I would, I will always have a Jeep to bolt them onto!"
Although Michael waited until he owned a Jeep to purchase the perfect plate to finish off his pride and joy, he says he's pretty sure he won't stop at one plate.
"At this stage I only have one set of plates but I do have some ideas for my motorcycle!"
For Michael, being a part of the Jeep community means more than just J33P1N around.
"The car means a lot to me, I've now put 3 years of time and effort into making it what it is now."
Michael's Jeep is the culmination of a lot of hard work, his plates show the pride he has for the jeep community.