Meet QLD's biggest Origin Fans!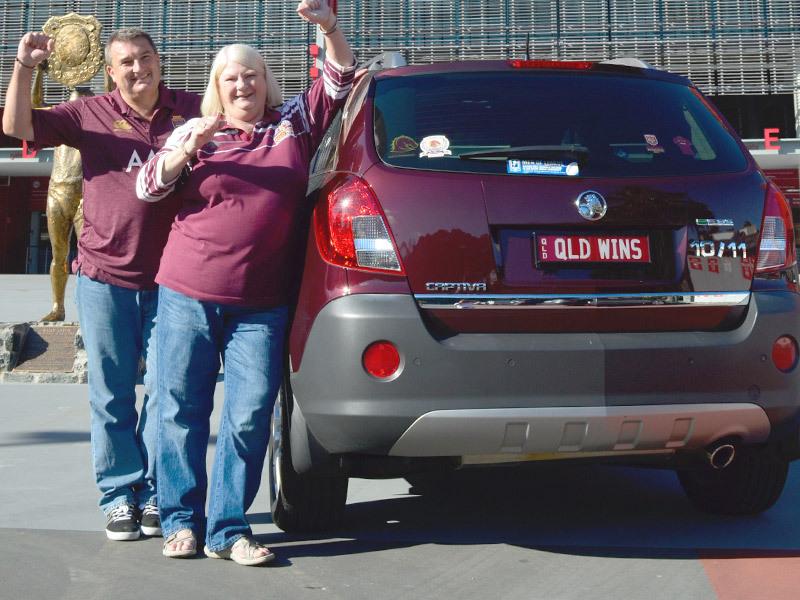 Wednesday, November 29th 2023
Meet QLD's biggest Origin Fans!
With game I just around the corner and Queenslanders preparing, meet some proud fans who showcase their local sporting spirit with PPQ's Origin Plates.
Meet Tim and Marina Ryan. Ultimate Origin fans, they proudly show their spirit with their beloved QLD WINS prestige plates. With maroon plates to match a maroon- coloured Holden Captiva, QLD's decade of footy dominance is no small matter for these passionate fans.
"Each year since owning the plates we have added to our own 'message' by including the latest Origin series tally, alongside our QLD WINS plate," Tim proudly explains. Since 2003, Tim and Marina have travelled far and wide to each and every interstate Origin match.
The Ryans say that their QLD WINS number plate is the ultimate representation of their love for QLD and the game that captures the nation.
"We buy our Origin tickets at the beginning of each year, we don't wait to see if our team is winning or losing."
Attracted by the ability to showcase their love of the game and show drivers their unceasing QLD pride, Tim and Marina proudly purchased QLD WINS in 2011.
"We're so happy with this plate, we get lots of thumbs up and "Queenslander" calls as Marina is passed on the road."