"It's my little piece of Queensland history."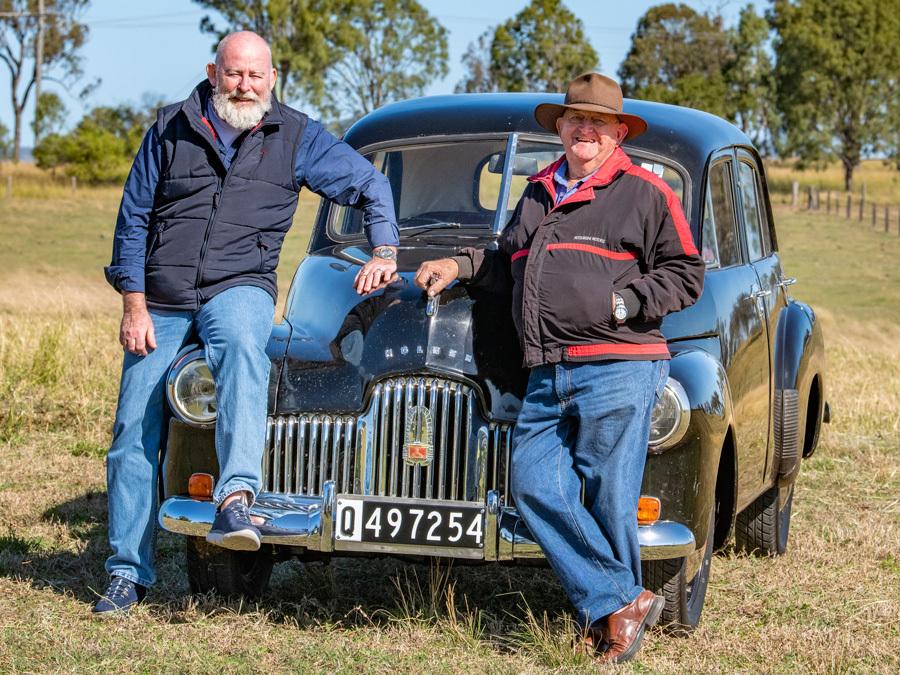 Thursday, December 7th 2023
"It's my little piece of Queensland history."
Terry knows how lucky he is to own a set of Q Plates.
"My uncle David had this FX Holden and the original Q Plates for about twenty years at his farm in Lowood – it's never been unregistered," says Terry.
"Uncle David literally found the car chained to a lamp post on the side of the road. Without thinking twice, he stopped the owner at the closest shop and bought it on the spot!"
Terry says it was his uncle's most beloved project, as he dedicated the next decade to restoring it back to its original state.
When Terry heard his uncle was going to sell the Holden along with the plates, he knew he had to keep them in the family.
"I couldn't lose them – the FX was built in Brisbane in April 1950, and was first owned by the local Avon lady." recalls Terry.
The first ever Q Plates were issued 100 years ago in 1921. The plates started with Q1 and increased from there, eventually displaying up to six numbers.
Terry owns Q497254, the Holden's first-issue Q Plates.
"I'm really proud to be the fourth owner. I'd say it's my little piece of Queensland history."
Nowadays, Terry takes the Holden to visit his uncle on the farm.
"It's perfect for those casual Sunday drives – it reaches up to 100km/hr safely."
The Q Plates and the Holden are Terry's pride and joy, and he hopes to hold on to them for as long as possible.