From Europe to Brisbane - A Vintage Van with Classic Taste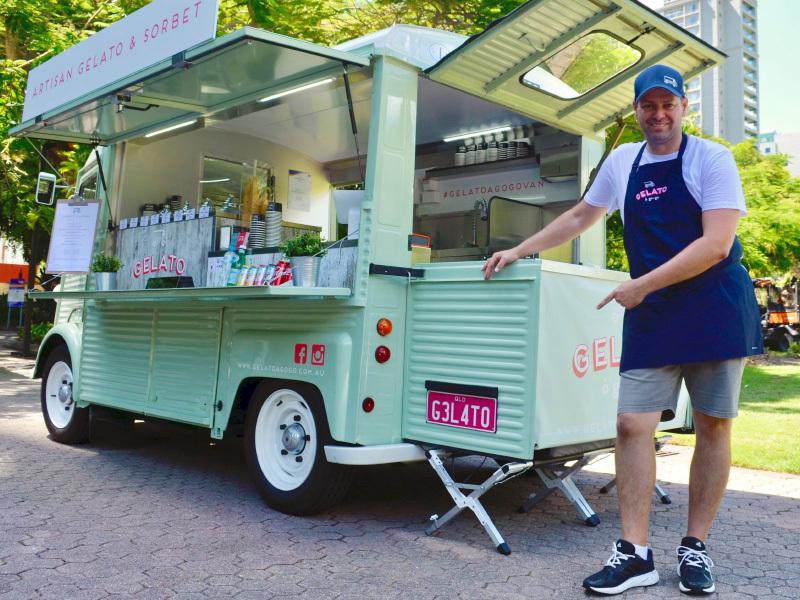 Wednesday, November 29th 2023
From Europe to Brisbane - A Vintage Van with Classic Taste
Enjoyed in almost every corner of the globe, the art of making gelato spans over 400 years. Brisbane entrepreneur Andrew Lucas has captured the essence of old school meets new cool with his unique serving of the classic summer treat.
An overseas career in antiques and a childhood obsession with gelato paved the way to Andrew's dream of owning and operating a vintage gelato van. Whilst living in Europe, Andrew couldn't help but notice the level creativity the food truck scene displayed.
"[Upon] returning home I decided to make a career change and start a small business that would make people happy, and that I would be truly passionate about."
Andrew jumped at the chance to import a van that would perfectly suit his gelato ambition and classic taste, and shipped over a 1975 Citreon HY van that he would turn into his dream gelato van.
"I've owned, restored and imported several classic cars in the past and just fell in love with the retro looks and quirky styling of the HY."
"I first saw a Citroen HY Van while on holiday in the south of France. They were originally used for deliveries, many of the ones that remain there today are now used as coffee & food vans."
Today, Andrew's vintage van is used to offer gelato to happy customers at food markets, festivals, and weddings.
"I bought my van in December 2016. I had the bodywork and mechanics restored by a UK specialist, which took about three months. My import approval to Australia was signed off it was then loaded up on a ship and it arrived in Brisbane in May 2017."
Featuring authentic "pozzetti" gelato cabinets imported from Italy to keep the gelato at the optimal temperature, the van's sleek interior provides the perfect aesthetic to match the custom exterior build.
Stylishly sporting pink and white Colour Plates with the combination G3L4T0, Andrew's plates provide the finishing touch to the customised van and the stylish branding of Gelato à Go-Go.
"I've always wanted personalised plates for our gelato van. When I saw PPQ's new plates, I was super happy when I found G3L4T0 was available."
"I'll never sell them, I think they're fantastic!"