Exploring the Aussie Outback in Style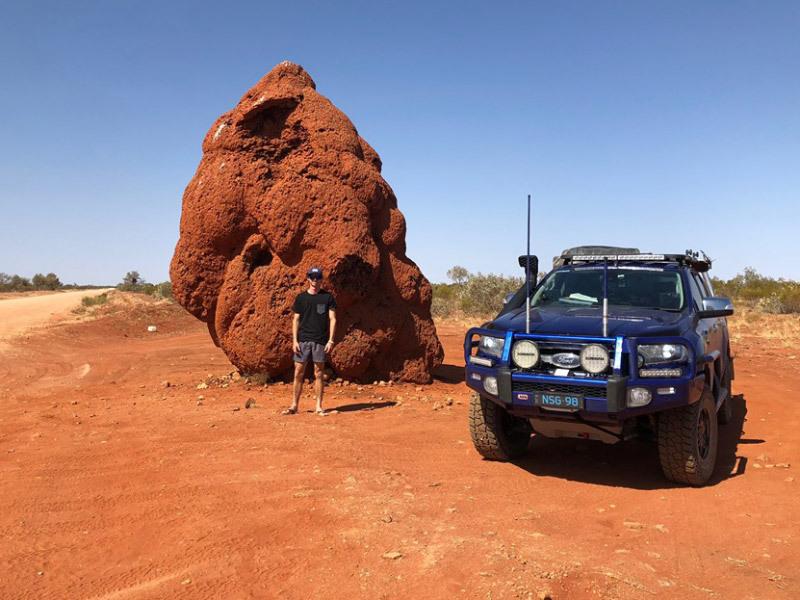 Wednesday, November 29th 2023
Exploring the Aussie Outback in Style
Avid explorers Nathan Gilder and Zoe Thompson are always planning their next big adventure.
Hailing from Bundaberg, Nathan is partner in a plumbing, gas fitting and machine operation business whilst Zoe is a Lead Educator in childcare.
Both living out very different careers, the pair have bonded over their passion for exploring the great outdoors.
"We believe travelling is key to happiness," Zoe explained.
While most first cars are handed down from parents or bought on a small budget, Nathan was determined his first car would be his dream car.
After careful research and planning he purchased a brand new 2016 Ford Ranger XLT.
The couple have spent the last few years modifying the vehicle ready for touring and four-wheel driving; a dual battery, 40L Waeco fridge, Rhino Rack platform and 140L ARB fuel tank are just some of the vehicle's impressive modifications.
After perfecting the vehicle, Nathan and Zoe wanted to add a trailer to transport their camping and adventure equipment.
Enlisting the help of Tommy and Nadia from Patriot Campers, the pair looked for a trailer that would be perfect for relaxing weekends away but also had the ability to tackle the toughest off-road tracks.
They settled on the TH610 trailer as it was the perfect modular design that could go anywhere with them.
"Once we had the trailer, we were ready and set to go!" Zoe explained.
With their perfect rig now secured, the couple knew that a touch of personalisation was needed to truly make it their own.
Zoe surprised Nathan for Christmas with Electric Blue on Black Colour Plates to match the bright blue Ranger, with the combination NSG98 – Nathan's initials and birth year.
Friends and family loved the Ranger's plates, but wondered when the trailer would get personalised plates of its own.
Whilst visiting PPQ at the National 4x4 Show in April, Nathan and Zoe worked with staff members to come up with the perfect combination for the trailer.
The ability to mix and match letters and numbers meant the couple could purchase TH6I0, the make of the trailer.
"You can't have an awesome trailer without personalised plates to give it that finishing touch!" said Nathan.
Since completing their dream set-up, the pair have explored many of Australia's unique Outback destinations including the Plenty Highway, Cameron's Corner, Uluru, Kings Canyon and Devils Marbles.
"Having a four-wheel drive and a well-built camper trailer has given us the opportunity to explore beautiful parts of our country that some people only ever dream about seeing," Zoe explained.
With plans to travel to even more remote destinations in South Australia and Western Australia, the pair say their custom-built vehicle was one of the best decisions they have ever made.
"Our rig has taken us to see spectacular, breath taking sites that we will never forget," Zoe explained.