Exploring QLD in their 4WD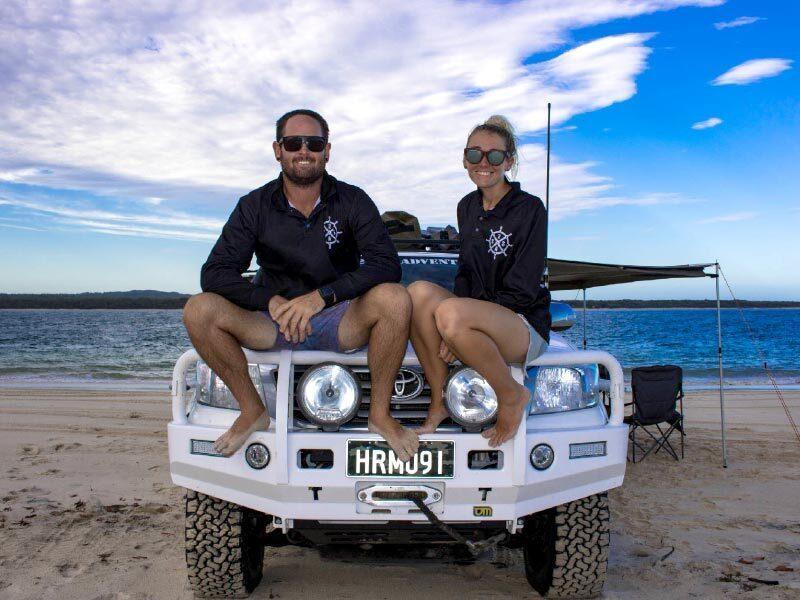 Thursday, December 7th 2023
Exploring QLD in their 4WD
Boundless adventures take two lovebirds across Queensland in search of the best coastal escape.
Liam and Nikki both grew up in Perigian, a pristine part of Queensland's Sunshine Coast.
The sleepy beach town offered the couple an abundance of coastline that catered for their love of the outdoors.
"Our love for fishing, surfing and camping really got us wanting to explore more. Being that we live in QLD, we have been able to take short weekend trips away regularly exploring our beaches and hinterlands," they say.
Paired with a camera and laptop, the two set out to write their own blog, keen to share their passion with the rest of the world.
"We created Summit 2 Sea Adventures to share our passion for camping, exploring and getting outdoors."
"We want to be able to promote travelling Australia and we also hope to give advice and tips to others that wish to share these experiences," they say.
Their pride and joy is a fully customised Toyota Hilux which has been fitted out with multiple 4WD accessories and a Redarc battery management system to keep the fridges powered on the go.
"[We love] being able to jump in the Hilux and drive for 20 minutes to find ourselves at Teewah beach or all the way up to Double Island Point."
"We also love a quick weekend away up at Inskip Point to get away from all the hustle and bustle," the couple share.
Wanting personalised plates that match the character of the car, Nikki purchased HRM091 in Camouflage as a birthday present for Liam in 2016.
"Liam's nickname is HARMO, I knew he wanted to eventually get a personalised plate, but I thought I would surprise him with it," Nikki says.
"I looked it up just for fun about 9 months before his birthday and when I saw the combination was available I jumped on and purchased it right away! I then had to keep it a secret for that whole 9 months!"
For the pair, HRM091 let them express their admiration for each other and was the finishing touch to their pride and joy.
"We've had multiple people approach us complimenting on how great the car looks," Liam says.
In their constant pursuit of the perfect weekend getaway, Summit 2 Sea Adventures share their favourite tips and tricks on their blog after each trip.