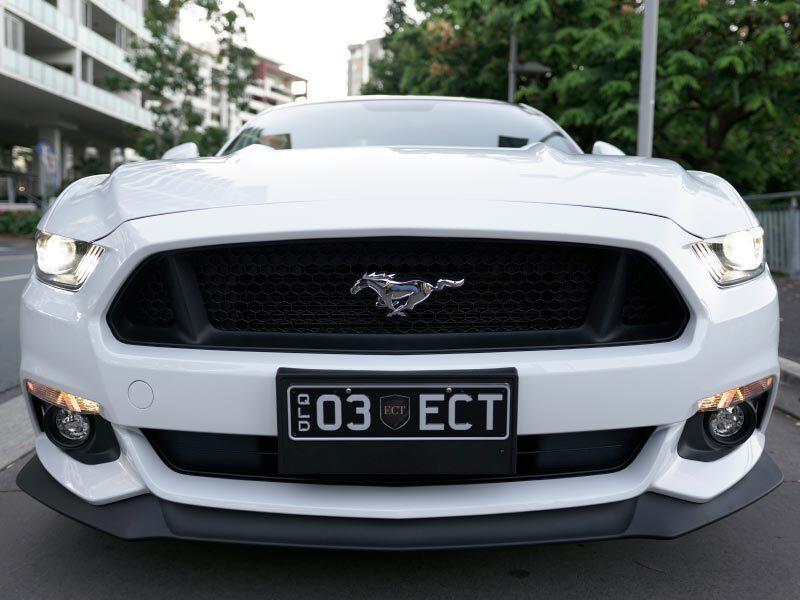 Wednesday, November 29th 2023
Driving In The Business
A luxury car rental company based in Brisbane and the Gold Coast is changing the game of chauffered and self-hire car services.
Providing exotic car hire for weddings, formals and drive-days Exotic Car Travel pride themselves on being one of the first luxury car hire companies in Queensland.
From a 2017 Ford Mustang to a 2017 Mercedes-AMG C43, their fleet's plates include 00ECT, 02ECT, 03ECT, 04ECT, 05ECT & 06ECT.
Zeshan Arif, Director, says having business plates on their prestigious vehicles has helped create a strong and professional brand.
"We strive to make sure our vehicles are always in a pristine and presentable condition… all of our vehicles have ECT plates on them so the plates have helped create our brand."
With cars that look this good on the roads, ECT are often inundated with photos of their fleet at formals, special events and even when they are just out driving on their social media.
Zeshan says having custom business plates from Personalised Plates Queensland has made their stand-out fleet easily recognisable and adds the finishing touch to that special day.
"For us, having ECT plates on Queensland roads means that if any of our vehicles are driven, they are instantly recognisable. We get regular enquiries about our vehicles from people who have spotted our business plates."
Having arranged transport for both national and international high profile clients, ECT's prestige brand is important.
"Having personalised plates has enhanced our brand in many ways, whether it be just by building awareness or showing it off."
Business plates let you drive your brand 24/7 and are a great addition to any company car wanting to increase their brand presence on the roads.