Couple Strike Gold with Historic Restoration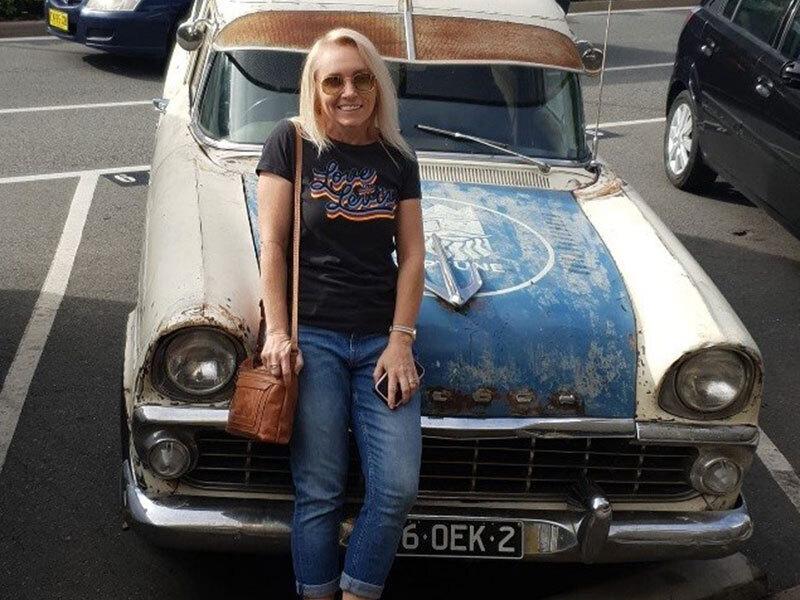 Wednesday, November 29th 2023
Couple Strike Gold with Historic Restoration
Tiffany and Craig Barber were looking for a creative challenge when they stumbled across a cream-coloured Holden EK Panel Van covered in moss on a friend's property in the historic goldmining town of Peak Hill, New South Wales.
Knowing the car required serious restoration but well up for the challenge, the couple set to work.
After a little digging, the couple discovered the 1962 Holden EK Panel Van was the first automatic transition car available in Australia, representing a momentous advancement in Australian motoring history.
Wanting to acknowledge the historical value and rarity of the vehicle given its short two year production period in the sixties, Tiffany and Craig's restoration plans were a homage to the past, honouring the '62 Holden's heyday.
Tiffany and Craig also drew inspiration from the rich history of Peak Hill, and its beautiful heritage listed buildings, open cut gold mines and incredible flora and fauna.
"I love that most people will relate to an old car back to their childhood, parents or grandparents - the good old days - so we wanted to keep a real sense of history about the car as we restored it," Tiffany said.
Putting in hours of research to find the perfect way to model the vehicle design and identity around the important historical features of the old town, the couple struck gold when they discovered Neptune Oil Company was a dealer in the Peak Hill area in the sixties. The company's logo was chosen as a main design element of the car.
"It's quite surprising how many people are from Peak Hill or a town close by, and love that the car honours the town and its history so well," Tiffany said.
When the restoration was finally complete, the pair knew the best way to complement their unique build was with personalised plates.
Searching for a combination that related to the car make and model, Tiffany and Craig found 6OEK2 and decided to complement the car's design with a Black and White Colour Plate.
"I was pretty happy when I found this combination as it was one of the first we thought of," Tiffany explained.
"I get asked about the plate combination all the time, and I love telling them that it shows off the van's make and model!"
After months of work topped off with the perfect personalised plate, the pair take pride in their creation of an art piece that can be appreciated by more than just the Peak Hill locals.
Now living in the Scenic Rim with their beloved car, Tiffany and Craig have navigated across the country displaying in countless car shows.
From Armidale to Maryborough, you will find Tiffany and Craig at a Queensland car show most weekends.