Couple Put Their Love on Display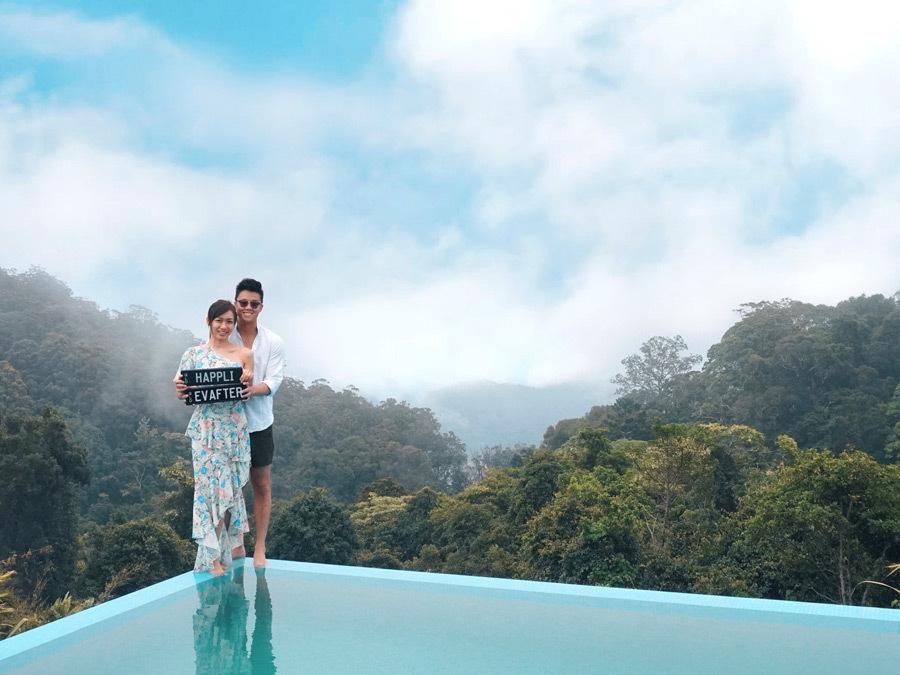 Wednesday, November 29th 2023
Couple Put Their Love on Display
Irene and John literally placed their love for one another onto Personalised Plates.
"Living happily ever after is a sign that we have not let the past beat us. Every fairy tale concludes with the beautiful phrase of 'happily ever after'," said Irene.
Inspired by this phrase, the loved-up couple bought HAPPLI and EVAFTER personalised plates for their cars to display their ongoing love for each other.
Irene and John's love story began five years ago and have been together ever since. They eventually tied the knot two years ago.
"We have so many things in common: our love for travel, our passion for food and we are both health practitioners as well," said Irene.
"We always do four trips a year and so far we have travelled to 10 countries together. As foodies, we love finding the best nigiri and wagyu steak wherever we are.
"We are both tech-obsessed and are building our smart home for the future. We work hard and we play even harder," Irene laughed.
With their joint love of passions and affection for each other, it is only natural that Irene and John embrace the international day of love, Valentine's Day.
"Valentine's Day is such a wonderful time to celebrate our most cherished human experience, love," said Irene.
"It reminds us to love and to be loved, and to show your loved ones how much you appreciate them each and every single day.
"We always wanted personalised plates after we got married, and since 'LI' is our last name, we decided to make our first personalised plate HAPPLI. To showcase our love, we also got EVAFTER," she said.
"Our family and friends are always supporting us to do whatever we like and make us happy. They describe us as a funny and a unique couple. Maybe it is because we live our lives like every day is our last," she said.
"I think the plates not only give our car an added touch of personality and stand out on the road, but they also celebrate our loving relationship.