COREY - A Legacy That Continues to Give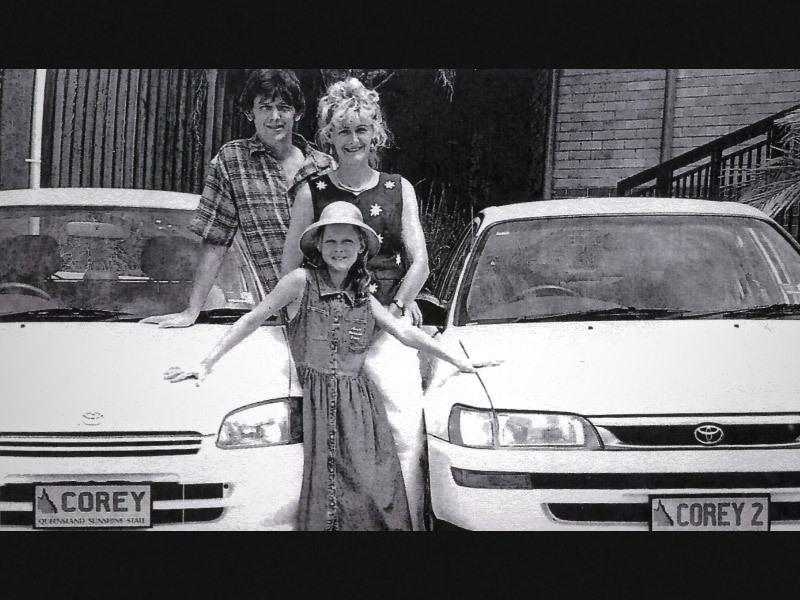 Wednesday, November 29th 2023
COREY - A Legacy That Continues to Give
From weddings to birthdays, family holidays to milestone occasions, personalised plates carry different meanings that commemorate the many occasions in the lives of Queenslanders.
For the Busteed family, personalised plates have served as a memory of their beloved Corey and the legacy he left behind over 22 years ago.
In 1995, at the age of nine, Corey was diagnosed with acute lymphoblastic leukaemia.
As the condition took over his young body, Corey and his family relocated from Gladstone to the Brisbane Leukaemia Foundation village for Corey to receive regular chemotherapy treatments.
In 1996, taxis were often the only transport available to for country patients to commute from the Leukaemia Foundation village to their treatment and back.
Corey's sister, Kimberley Busteed recalls early memories of the move, and the difficulty with transport to Corey's treatment.
"He was getting chemo, and having to wait for taxis to get back and forth from the Leukaemia Village where he and mum were staying. He was incredibly ill from the chemo - sometimes collapsing and vomiting beside the road, and he asked mum why there wasn't a car available for patients."
Determined to help other children with life-threatening illnesses, the resolute young Corey began raising funds for a national leukaemia campaign.
"The money I raise will help pay for the vehicles in Brisbane, where all us country kids and our parents live while the doctors are making us better," Corey wrote in his 1995 fundraising letter.
After almost 5 months of battling leukaemia, Corey passed away in February 1996. Resolute in their grief, Corey's family did not give up his dream and continued to raise funds to honour Corey's wish.
To the Busteeds surprise, a new Toyota Starlet worth $23,000 was donated by Motorama Brisbane and Queensland Toyota Dealers to the family at an auction held in Corey's honour, in June 1996. The car featured the prestige personalised plates "COREY," in memory of Corey's courageous life.
Proud to honour Corey's legacy, the Busteeds donated the car to the Brisbane Leukaemia Foundation.
Later that year, a second Toyota was awarded to the Busteeds in Corey's name, to honour the fundraising efforts he'd committed himself to during his battle with leukaemia. Corey's outreach and efforts had raised over $129,000 for leukaemia research.
Also featuring Corey's name, the second vehicle with the plates COREY 2, was donated to the foundation for further patient transportation assistance.
Through his legacy and commitment to funding leukaemia research, Corey's memory is alive and well.
"Corey was so curious about life and loved to perform and make people laugh." Kimberley recalls fondly.
Corey left behind the legacy of two village cars which continue to this day to transport thousands of patients to their treatment sessions.
Now sitting on a Hi-Ace courtesy bus and a Hyundai Imax, Corey's plates are part of a fleet of 50 village vehicles.
"The plates definitely create discussion around the origin of our patient courtesy vehicles, it reinforces the support we provide to families," says Jenny Yourell of the Leukaemia Foundation.
Today, Corey's sister Kimberley continues to raise awareness for a cause so close to her heart. As a co-host of the NOVA Brisbane radio show 'Thank God it's Thaiday', she is committed to raising awareness and funds for the Leukaemia foundation in continued memory of her brother.