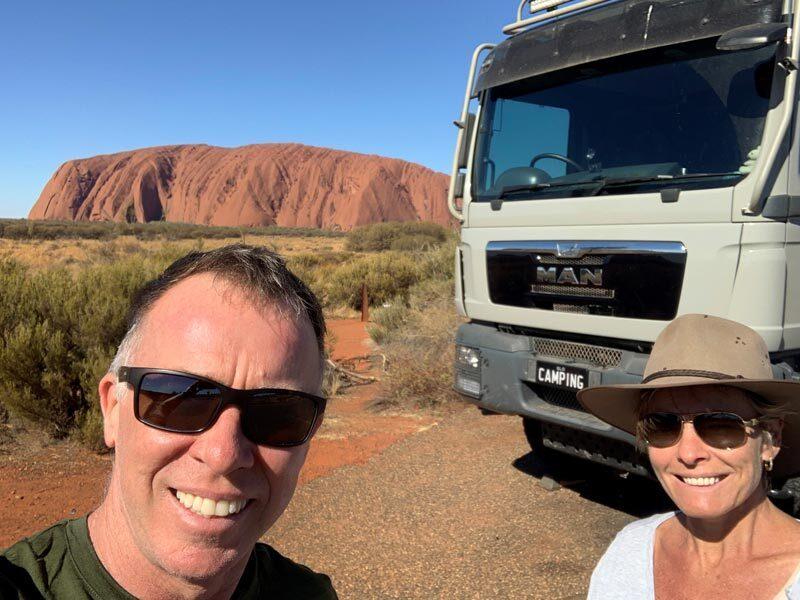 Thursday, December 7th 2023
Committed to Camp1ng
Avid travellers and Sunshine Coast locals, Jayne Leath and Rhys Williams, have set out on a journey to travel the roads less travelled.
Calling Australia home for over 20 years, Jayne who is originally from the UK and Rhys from New Zealand, decided to head to the land Down Under and explore all it has to offer.
From outback deserts to pristine coastlines, Jayne and Rhys are passionate about visiting new places, experiencing new cultures and meeting new people.
"Travelling opens your eyes and mind, widens your horizons and makes you realise how good people really are," Jayne said.
Jayne and Rhys value every aspect travelling offers and believes it has helped enrich their lives and continues to shape who they are.
Jayne and Rhys have travelled many parts of the world in many different ways, until they discovered the perfect way for them.
In 2004, Jayne and Rhys flew into Darwin, rented a small 4WD camper and spent 10 days touring Kakadu and Litchfield National Parks. The pair fell in love with the camper van life and knew this was how they wanted to explore the rest of Australia.
The couple, through trial and error, hired out different off-road campers and caravans to try and find the perfect fit for them.
"In the end, we realised that towing wasn't how we wanted to travel so the idea was hatched to design and build an overland expedition vehicle," Jayne explained.
After many years of researching, planning and designing, the couple are now the proud owners of a 2017 MAN TGM 13.290 cab chassis with an All-Terrain Warriors 5.4m x 2.4m custom camper.
"Our vehicle allows us to easily travel through remote destinations," Jayne explained.
This mammoth truck stands 3.5m in height and 8.4m in length and features many luxuries that make for an extremely relaxing and comfortable journey.
With a Queen-sized bed, an en suite with a separate toilet and shower and both an indoor and outdoor kitchen; the couple are well and truly set-up for living off the grid.
"We love our vehicle, its capabilities, the comfort, the workmanship of the finished product and where it can take us!" Jayne said.
Whilst their truck was picture perfect, the missing component was a touch of personalisation that would really make it their own.
"With the effort and thought that had gone into this vehicle, we wanted to finish it off with a good-looking and symbolic plate," Jayne said.
Wanting a plate that not only suited the vehicles aesthetic, but also reinforced its purpose, the pair were thrilled when they noticed CAMP1NG was still available, without hesitation, they purchased it straight away.
"It goes to show that you should never presume your desired plate combo has been taken," Jayne explained.
Whilst Jayne and Rhys know their plates are perfect for their vehicle, friends and family often joke that it should be "GLAMPING" not "CAMPING" thanks to the unique and luxurious vehicle they have built.
"Our plates get talked about just as much as the vehicle does," Jayne said.
15 years after their life changing trip, the pair have adapted their lifestyle to allow them to travel six months of the year.
Spending half the year at home, their design and build expertise has helped them excel as property investors, where they work tirelessly on home design and renovations.
Whilst Jayne and Rhys love exploring the country they both call home, the next step in their travelling adventure is to have the truck shipped overseas to Africa and the Americas, for a Global overland expedition.
"We sometimes ask ourselves what we would change if we built a new truck and the simple answer is, nothing!"