Coast to Coast - Starting Up All Over Again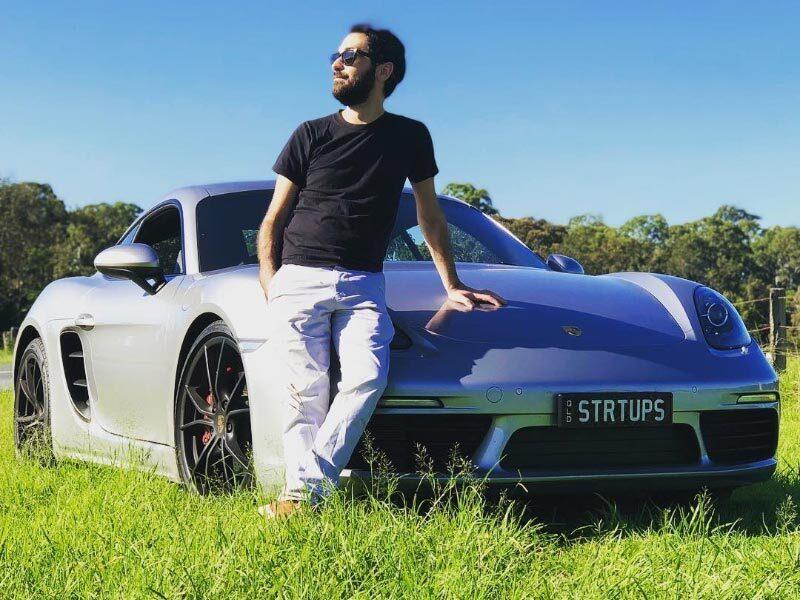 Wednesday, November 29th 2023
Coast to Coast - Starting Up All Over Again
Serial entrepreneur Chris Saad has spent most of his life building software and starting companies.
At just 13 years old, Chris had started his first entrepreneurial endeavour, "Digital Resonance", which saw him assisting with PC support and website building.
Born and raised in the South of Brisbane, Chris' business-savvy parents instilled a firm belief that he could do and be anything he put his mind to.
"I've never had a real job. I've always been an entrepreneur."
It was their driving passion and wealth of support that prompted Chris to strive for success.
"In my mind, working for someone else in a large company is risky and can be far less rewarding than working in a startup. I'd much rather work hard to make a big positive impact on the world as a leader in my own business."
Two decades later, Chris continues to live his entrepreneurial dream.
Recently returning from a 10-year stint in Silicon Valley boasting a position as the Head of Product for Uber's Developer Platform, Chris left it all behind to cherish time with his friends and family.
"When I left for the US there was no real startup community in Brisbane. So, when I came home I was pleased to discover there was a lot of great startup activity!"
Chris spends his time working as a consultant for fundraising, product strategy, developer platforms and on-demand businesses.
"My involvement is fairly informal. I try to help anyone who asks and give talks at various accelerators, incubators and co-working spaces to simply pay it forward."
After years of building and using rideshare app Uber to assist in getting around, Chris finally felt that being able to freely drive the beautiful open roads of Australia was worth buying his first car for!
Chris' return home to Oz saw him purchase his first car; a Porsche 718 Cayman S in GT Silver with black trimmed wheels, badges, tailpipes and interior.
"To me it represents freedom and an opportunity to develop a new skill or hobby. I'm a big gadgets person- this is really the ultimate gadget!"
Chris' plates STRTUPS are the perfect representation of the journey an entrepreneurial dream can take you on and serve as his reminder of the decade spent in the home of startups.
"I think the plates are really the perfect finishing touch on the car. It takes it from just any car to really mine."
Scoring the finishing touch for his ultimate ride, Chris is now able to fulfil his desire to escape the big smoke once in a while and explore Queensland and its beautiful backyard.