Celebrate what matters to you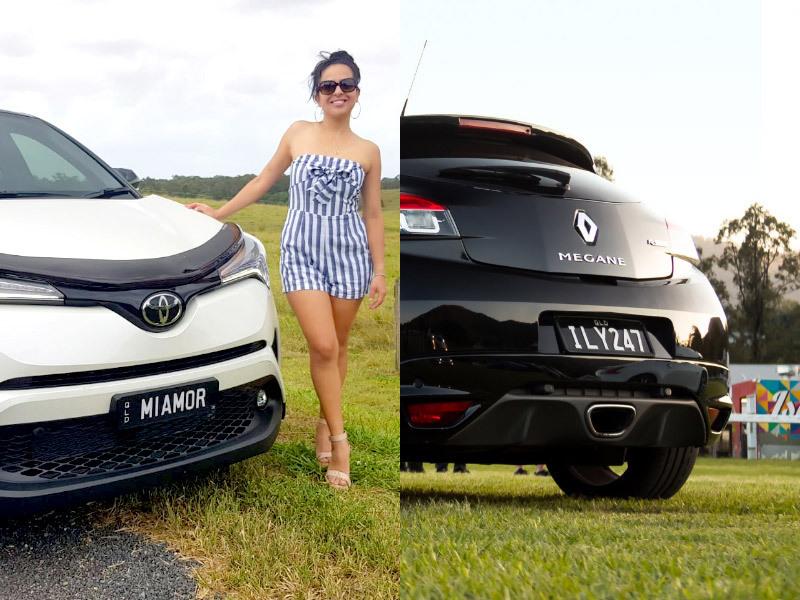 Thursday, December 7th 2023
Celebrate what matters to you
This Valentine's day PPQ celebrates customers with love dedications on their plate.
A tribute to his girlfriend Taylah, Ben Gamer says his plates are the ultimate accessory for his vehicle.
Ben's plates ILY247 spread a message of love and positivity and share devotion to Taylah.
Ben believes it's fitting to declare his love via another of his prized possessions, his 2012 Renault Megane RS 265. With a passion for cars, Ben has been searching for the perfect combination for quite some time and couldn't believe it when he saw ILY247 was available.
Whilst the plate has an undeniably sentimental meaning, Ben says it's also about making his car look its best. "I have always wanted a Personalised Plate to match my car and to make it stand out more." says Ben.
This is one valentine who values all the positive reactions to his plate, for Ben it's just one of the reasons he loves having a combination that shares the love!
A tale of true romance and appreciation for the Latin culture, husband and wife Vaughan and Mayra believed a plate that described their love for one another, and their heritage, was fitting for their 2018 Toyota C-HR Wagon.
Their combination M1AMOR translates to 'my love', fitting for the couple who state "The plates are sentimental to us as they signify the bond between us, whenever we're out in the car," says Vaughan.
A loving nickname turned Personalised Plate has become a "street-stopper" with the couple noticing people who pass them giggle, embrace and even sometimes approach them and share their love for the plates too! Vaughan says they both appreciate the plate they created together, and think everyone else enjoys the romantic meaning too!