Catching Queensland's Deadliest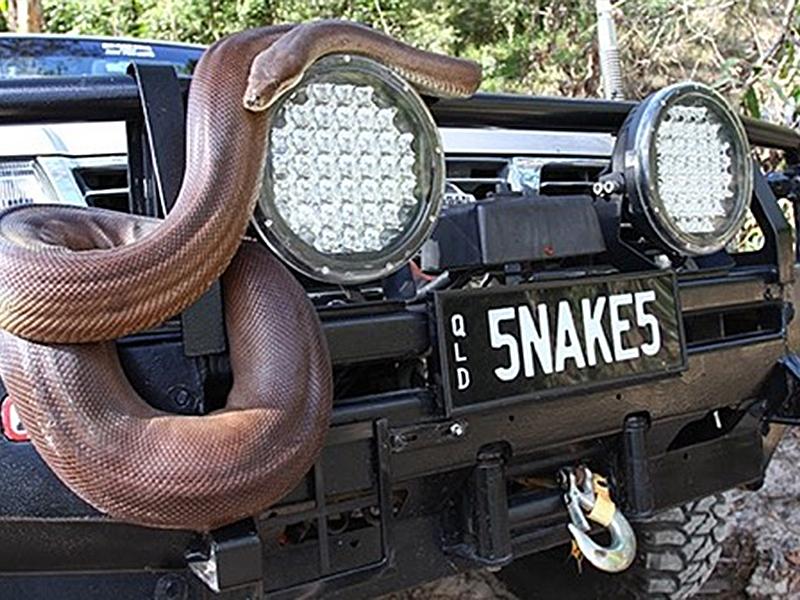 Thursday, December 7th 2023
Catching Queensland's Deadliest
If there's one thing Australia's known for, it's for the dangerous wildlife. But as Tony Harrison, the "Gold Coast Snake Catcher" says, snakes play an important role in the Australian ecosystem.
"Snakes keep check on many species that they eat including rats and mice."
Tony and his partner Brooke spend their days travelling to houses and businesses removing unwanted reptiles from Brisbane all the way down to the New South Wales border.
Proud owners of not one, but three plates- 5NAKE, 5NAKE5 and REPTILE, the pair spend their days living their passion for all things reptilian. From snakes to lizards to water dragons, nothing is too much for the adventurous pair.
"We are lucky, as the business is also our hobby-so the plates cover it all!"
Tony was thrilled that the reptile-related plate combinations were available for purchase.
"The plates we have now will stay with my business as long as myself or my partner are still running Reptile Relocation and Awareness."
When they aren't removing reptiles from unwanted homes, Tony and Brooke run educational awareness programs for schools, kids' parties and corporate functions.
Tony and Brooke are passionate about reptile relocation and awareness, further proved by the few hundred pet reptiles they have at home!
The pair use their cars to transport reptiles to their new destinations- even including the odd movie set with their reptiles staring in titles such as Nimm's Island, Big Brother and Totally Wild!
The plates compliment Tony and Brooke's Nissan Patrol and Holden Commodore, which are wrapped in larger-than-life images of all the reptiles that they regularly work with.
"The plates we use definitely give our cars the special touch and make them look fantastic!"
Tony has received many compliments on not only his cars, but the plates too!
"Everyone chuckles and loves the plates when they see them!"