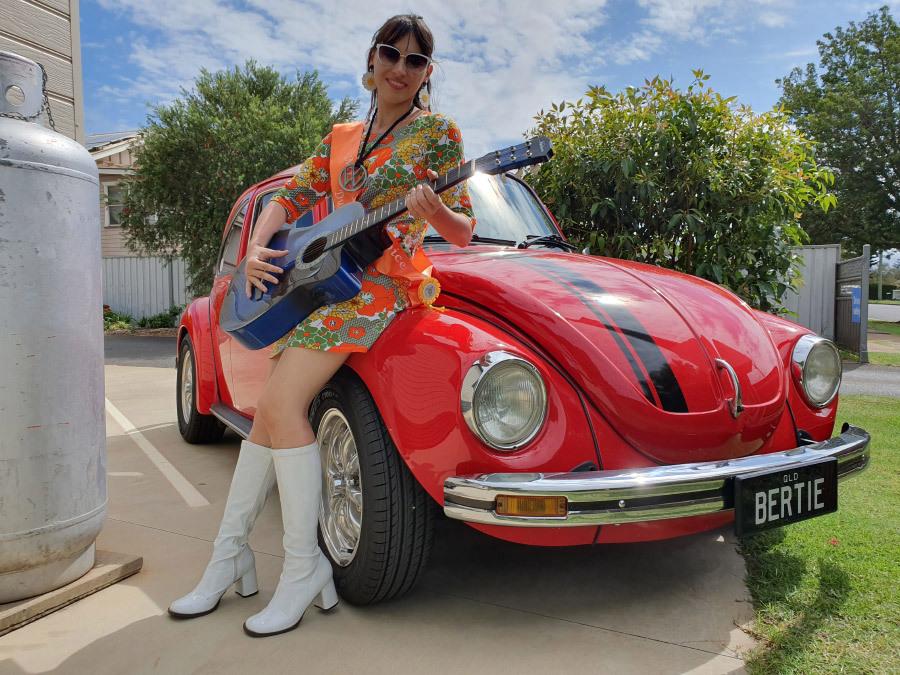 Thursday, December 7th 2023
Bitten by the Lovebug
Made famous by the 1968 film 'The Love Bug', the Volkswagen Beetle has become an iconic car beloved by many to this day.
One of the model's biggest fans is Kirrily Mckie, who takes great pride in keeping her vintage VW Beetle in prime condition to show her love for the timeless car.
"My obsession with Beetles started with watching the Herbie movies when I was a child. A Beetle was always my dream car. As I got closer to getting my learner's license I started to search for one," said Kirrily.
"It took me nearly 6 years to finally find the perfect one, but even from seeing the first picture, I instantly knew that was my Beetle! I brought him home two weeks later and the rest is history."
After falling in love at first sight, Kirrily said she had the perfect name for her dream car: 'Bertie'. She knew it would look great on a personalised plate and would be the final touch in making the car her own.
"You'll find most Beetles have a name and my personalised plate showcases my Beetle's identity. Everyone who meets him knows he is Bertie from the plate," Kirrily laughed.
"Bertie is a Beetle with an attitude and his unique plates reflect that. The black background contrasts well with his red paint and the white lettering stands out. There is no denying that when you pass this Beetle, it is Bertie the Beetle," Kirrily exclaimed.
"I believe all Beetles have a bit of personality from their quirky owners."
All quirks aside, Kirrily has a great deal of respect for the make and model, and is very proud to be able to show off her passion for the car.
"I take a lot of pride in Bertie. It's a privilege to be the custodian of a beautiful piece of history for future generations. I look at those plates and know that my Beetle specifically will be known by those plates and his name for years to come."
"The personalised plates gave the finishing touch that ties the whole car together. When I found the combination BERT1E was available, I instantly put them on layby. I can't picture Bertie without them!" said Kirrily.
"To give a car a name makes it more than just a car, it is part of the family. Almost every car our family has had personalised plates. To me, these plates show the love, thought, effort and time that has gone into Bertie."