"BELL23 is on my plates because I wanted my late brother's racing number next to my name."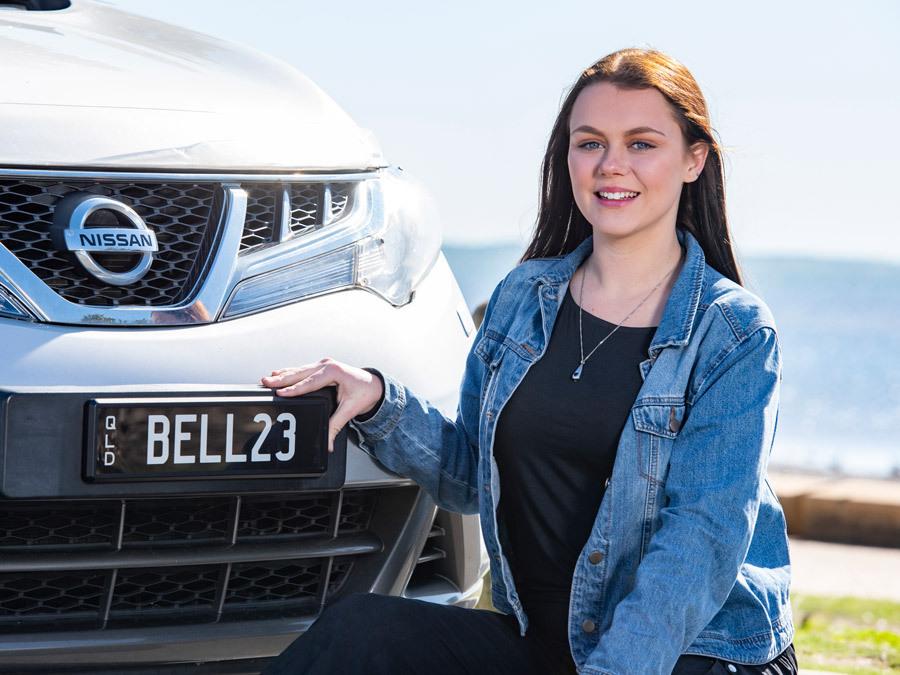 Thursday, December 7th 2023
"BELL23 is on my plates because I wanted my late brother's racing number next to my name."
For most people, 23 is just another number. But for Bella Spalding, it means so much more.
At just twelve years old, Bella lost her brother, Luke, to a rare form of cancer.
Luke was an Australian Formula 3 National Class Champion and raced in the V8 Ute Racing Series, despite his illness.
The Spalding kids' passion for racing started with karts and progressed to professional V8 racing. No matter what he was driving, Luke's racing number was always 23.
Bella and Luke were inseparable, on and off the track. A shared passion for the sport made for many happy memories. Bella remembers attending every competition he raced.
"Motorsports brought us together," she reminisces. "Since then, I've kept it up for both of us – I love it."
Now in her final year of high school, Bella is forging her own name in the professional V8 circuit. She drives the famous 23 with pride.
"I want to change the stigma around women in motorsport." she declares.
Growing up on the track gave Bella more confidence and independence than most girls her age.
And with a blossoming social life, year 12 studies, and racing practice – there's hardly any time left in the day for much else.
So when Bella finally got her Ps, she just had to get a personalised plate – something to remember her brother by. BELL23 is that special combination.
"I knew straight away that's what I wanted. So wherever I go, I know he's always with me."
Bella lives Luke's legacy every day she hops in the car. Her mother Sarah, couldn't be more proud.
Looking to the future, Bella hopes to follow in her older brother's footsteps and stand on that famous podium, while improving female representation in the sport and giving the guys a run for their money.