At 69, Allan is the Ultimate IRNMAN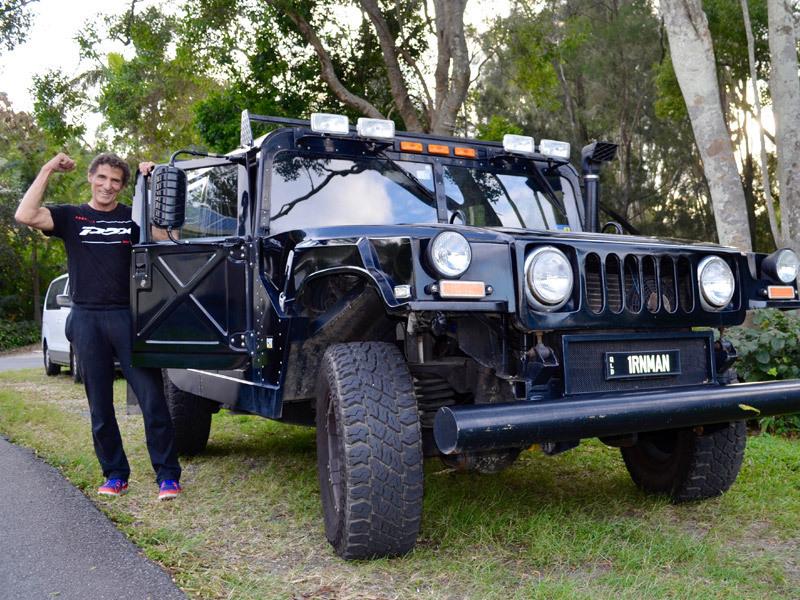 Wednesday, November 29th 2023
At 69, Allan is the Ultimate IRNMAN
It wasn't until his 36th birthday that Allan Pitman fell in love with Ironman triathlons.
"The desire to test oneself - the desire to test your mental toughness requires the athlete to keep moving forward when every fibre of your body is willing you to stop and lie down."
Over 30 years later, Allan is well known as Brisbane's ultimate Ironman coach, qualifying more athletes for the Hawaii Ironman than any other coach in Australia.
At age 69, he isn't showing any sign of slowing down.
In 2011, after building his ideal car from a beaten-down Nissan Patrol into a self-created military Hummer, Allan finished off his creation with a perfect set of prestige plates.
"I figured I should commemorate a great life and celebrate still being a boy at over 60. If I go to this much trouble I need to get a personalised plate to complete the look."
Proudly sporting the combinations "IRNMAN," Allan's plates are a representation of not only his life's motto, but his life's work.
"It was an opportunity for shameless self-promotion," he laughs.
"It is amazing how people of all ages comment - they often give me the 'thumbs up'."