Antarctica 1 - A tribute to Dad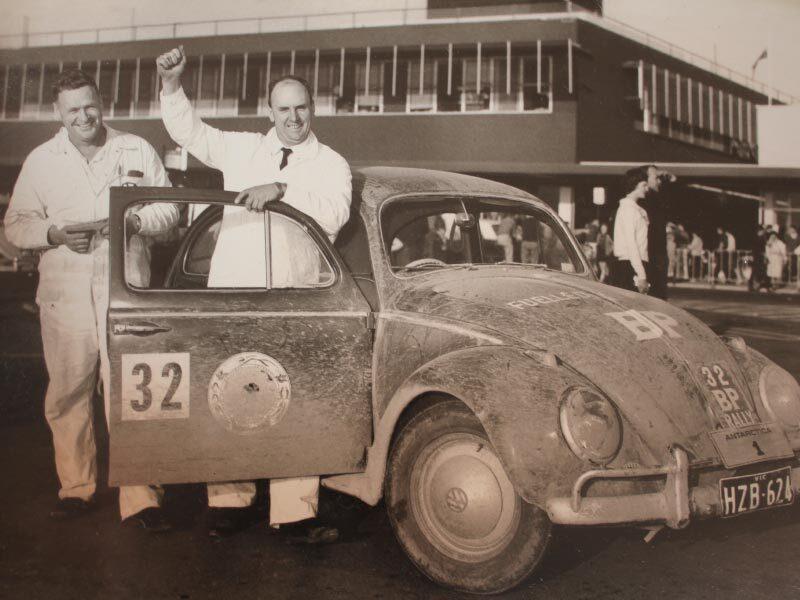 Wednesday, November 29th 2023
Antarctica 1 - A tribute to Dad
From the coldest ice tops of Mawson Base, Antarctica, to the beach fronts of the sunny Gold Coast, a Volkswagen's 45-year journey is continued in a daughter's boundless love for her father.
Volkswagen 1964 Antarctica 1 - a Tribute to Dad.
In 1963, a bright red Volkswagen manufactured in Victoria, became Antarctica's first standard production sedan.
Marked with the number plates Antarctica 1, it made regular expedition trips to and from Mawson Base, navigating the harsh arctic conditions, eventually earning the nickname 'Red Terror'.
Pictured here is the Original Antarctica 1 in 1963.
After 12 months, Antarctica 1 was retired from field work and sent back to Australia.
Navigating some of the harshest conditions in the world, the Volkswagen's success abroad catapulted its popularity in Australia, and was sustained by the incredible racing achievements of rally car driver Ray Christie.
Unofficially promoting the versatility of the Volkswagen, Ray had achieved quite a racing career before he was officially sponsored by Volkswagen to take Antarctica 1 out of retirement and into Australian racing history in the 1964 BP Rally.
Left- Joe Dunlop. Right- Ray Christie moments after winning the 1964 BP Rally.
Completing a gruelling 2,000-mile journey over 4 days, Ray and his navigator Joe Dunlop drove Antarctica 1 to victory.
"I'd never believed that a car that had been down in Antarctica could come to me and I'd win the BP Rally. I mean, it's unheard of," says Ray in an interview for Club Veedub, in 2016.
Ray continued to race with Volkswagen until 1975, even breaking his own Round Australia record by two days, with a time of 5 days and 22 hours.
Unfortunately, that victorious day back in 1964 was the last time Ray raced with Antarctica 1.
He told Club Veedub, "I drove it into Chadstone Shopping Centre and that was the end of it, I never saw it after that. They [Volkswagen] took it over from there."
43 years passed, and Ray's daughter Susan was at the 2017 Volkswagen car show on the Gold Coast, where she spotted a 1962 red VW beetle.
"To my astonishment written in white marker on the window was, 'For Sale'. Immediately, I felt the need to have this car."
Growing up surrounded by Volkswagens all her life, Susan has spent the last 12 months recreating Antarctica 1 from her residence at the Gold Coast.
Restoration work, including new upholstery, a full paint job, spotlights, and customised replica stickers, were all completed in order to replicate the 1964 BP Rally version of Antarctica 1.
The missing piece of the puzzle was finding the Victorian number plate in Queensland.
"I decided to see if the old number plates HZB 624 were available in black and white, they were!" Susan says.
"Snapping up these precious letters and numbers as personalised plates was another milestone to the restoration," she says.
In June 2018, 'Red Terror', was finally re-created.
Susan Maher as a child with the original, and today with her replica.
Leaving behind a legacy and love for the humble VW, Ray Christie passed away on the 13th of July 2018, at 92 years of age.
"My father was able to see what I'd done, he was amazed and he couldn't believe that I went ahead and did all this."
"I am happy to carry on his love of Volkswagen," says Susan.
As Australia's most famous Beetle ever built, Antarctica 1 represents the golden years of Volkswagen's rally racing days. The legacy that Ray Christie has left for his family will forever be written into Australia's automotive history.