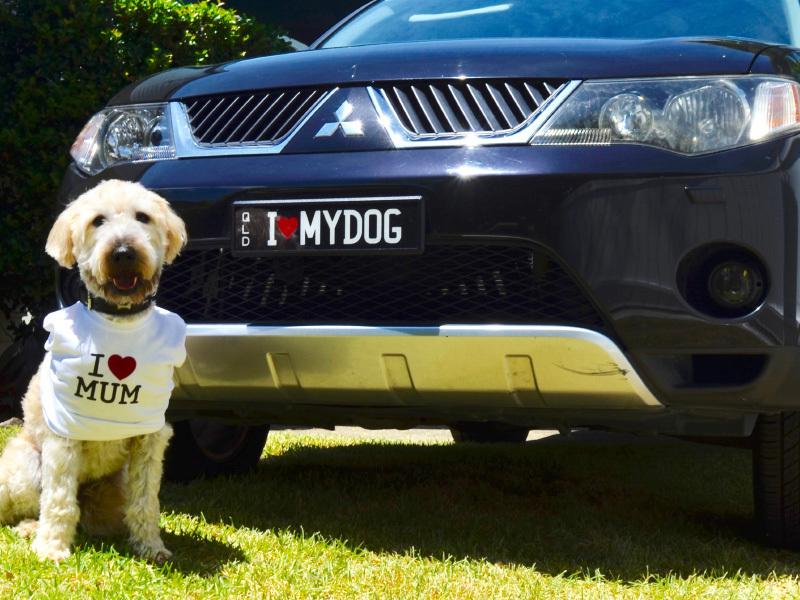 Wednesday, November 29th 2023
An Ode to MYDOG
Whether it's footy, our families or even our beloved pets, a Queenslanders love knows no bounds.
Lisa Cape from Aspley in Brisbane's North is no different. With a deep love and adoration for her fur-child Winston, she's pledged the ultimate ode with an I Love Plate.
After moving from Bondi, Lisa arrived on Queensland soil and was eager to get her new life sorted.
"I moved to Queensland and found somewhere to live that was dog friendly with a backyard and people with a down-to-earth mentality."
Lisa bought her house on Monday, her car on Tuesday and her beloved Winston on Wednesday.
Winston, a 5 year old soft coated Wheaten Terrier, is no ordinary dog. Known for licking everyone to death and having unique facial expressions, even Lisa's neighbours are smitten.
"Winston is often referred to by neighbours and friends as the world's most beautiful dog!"
Longed after for over 17 years, Lisa says Winston is the sweetness of her life.
"He knows when you're sick, when you're feeling down, when you have a terrible day, he comes up and gives you a big lick on your face."
Although Lisa thought her life was complete, whilst shopping online, she discovered the I Love Plates range and excitedly searched to find her perfect plate.
"I saw the ad and thought, wow, what a fabulous idea! I do love my dog!"
After finding out I ❤ MYDOG was available, Lisa was quick to secure her plates on layby.
"I didn't tell anyone when they arrived. I put them straight on my car and drove around to my friend's house to surprise her!"
Lisa's friends all immediately complimented her new plates.
Lisa has since discovered that her friends aren't the only ones excited by her plates, strangers are too!
"People come up to me in shopping centres just about everywhere I go!"
Winston is known for sitting in the back of the car sticking his head out of the window and Lisa says it gains a lot of attention.
"People know my car and my plates before they know me!"
Lisa says her I Love Plates are perfect for showing her immense love for Winston.
"I don't have kids so I send all my friends and family photos of Winston. My mum says that he's her hairiest grandchild!"