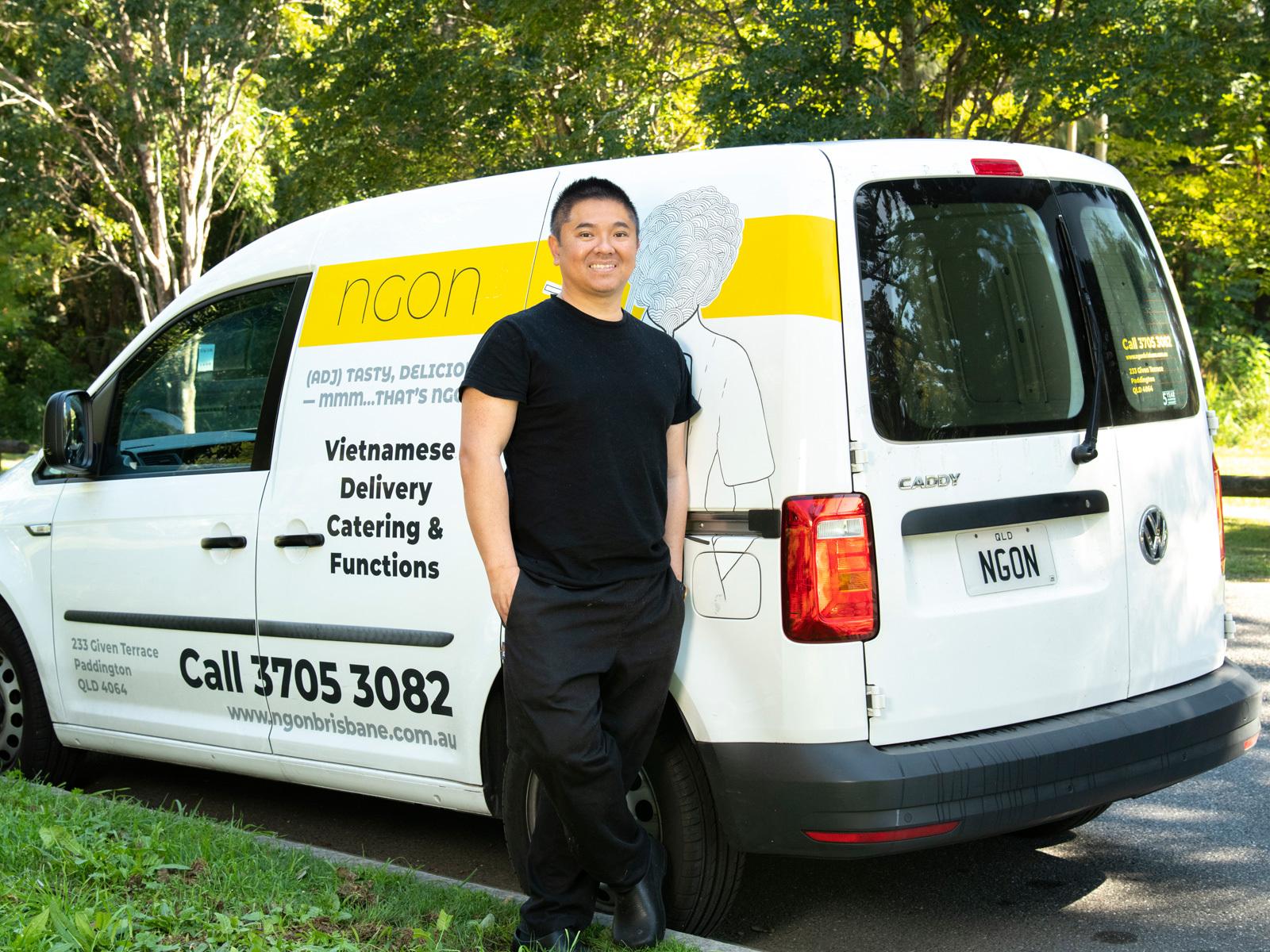 Wednesday, November 29th 2023
A recipe for success
Dishy by default, Tuan, the owner of Paddington's beloved Vietnamese restaurant, Ngon, calls his plates a 'portable billboard'.
Since realising the opportunity for Vietnamese cuisine in Paddington, Tuan has been driven by his passion for Ngon.
Tuan has never been shy of standing out - you'll find bold flavours and eye-catching murals at Ngon. This has translated onto the streets of Brisbane with the Ngon van.
Having worked hard for three years on building his brand, Tuan purchased 'NGON' Personalised Plates to showcase his work outside the vibrant walls of his restaurant.
"The Ngon van is a portable billboard", said Tuan.
Tuan starts his days at the markets to see what is fresh and in-season - an essential element to Vietnamese cuisine and staying true to the culture. His NGON plates are proudly on display during produce pickups and deliveries.  
Knowing his business is celebrated through his Personalised Plates on the streets of Brisbane instills a sense of pride in the industrious business owner. 
"The sleek plates give the van a touch of class and its own identity to other vehicles on the road", Tuan shared.
The plates drive brand recognition, attracting new customers, and refresh customers' memories of Tuan's iconic Vietnamese restaurant.
A self-proclaimed 'student of life', Tuan Nguyen reflects back on his day after dinner service each night and thinks about how tomorrow can be a better version of today. 
"I do whatever it takes to make it work, never too proud to get my hands dirty to lead the team and show that if I can do it, anyone can do it", Tuan shared.
"What keeps us passionate? It's the people, our staff, our regulars, and new faces. We meet people from different walks of life and each person inspires us", says Tuan.