25 XMAS Brings Joy All Year 'Round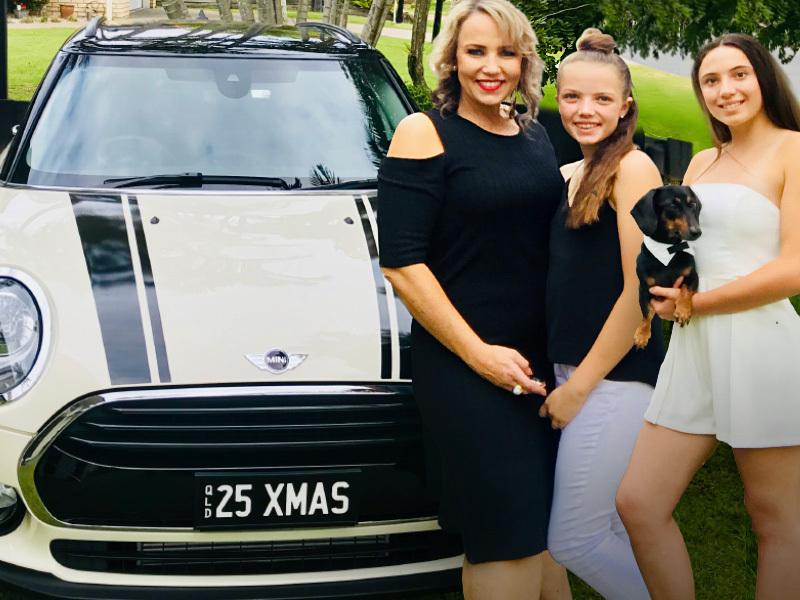 Wednesday, November 29th 2023
25 XMAS Brings Joy All Year 'Round
It's the season of celebration, and you'd be hard-pressed to find a more avid Christmas lover than Kylie, who would give Santa Claus himself a run for his money! Born on the 25th of December, Kylie shares this special day with not only with the Christmas holiday, but her beloved grandfather as well.
"I am born on Christmas Day which is special, unique and never going to change. My grandfather was also born on Christmas Day. Two people in one family on the same memorable holiday!"
Kylie is a mother to three children and a miniature Dachsund suitably named Terminator.
"I come from a large, close-knit and loving family."
When the holiday season arrives each year, Kylie decorates every spot, nook and cranny of her home with a XMAS theme. Even her Mini Cooper proudly celebrates the holidays, with the personalised plates '25 XMAS'.
Kylie's plate pride is infectious, especially during the holiday season.
"I've always had a lot of positivity about my plates."
For Kylie, Christmas symbolises a time for family, celebrating and for keeping their traditions alive.
"Christmas is important to me. I love decorating, cooking and celebrating with all of my family and friends."
"Each year I buy four of the same Christmas decorations: one goes on our 9-foot Christmas tree and one goes to each of my children."
"When my children have their own Christmas tree they will have all the decorations from throughout their lives to decorate their trees and continue our family's tradition."
Kylie says her family traditions don't just stop at the decorations.
"Every year I also make our favourite Christmas butter tarts- a secret Canadian family recipe."
The 25 XMAS plates sit proudly on Kylie's car throughout the year, keeping a piece of the holidays alive all year round.
"All year round, my plates look cute zipping around Brisbane."
When asked whether she would part with her beloved plates, Kylie doesn't think twice.
"These plates will be in my family for life!"